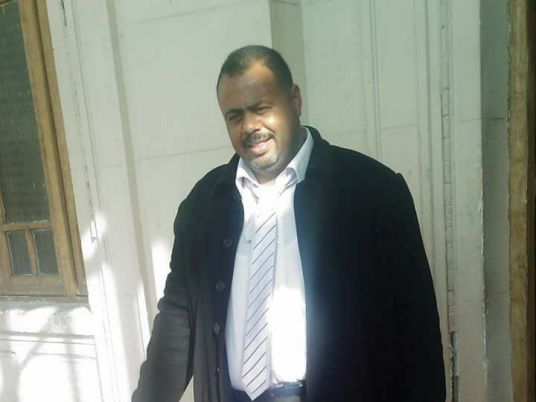 A criminal court in Alexandria on Wednesday sentenced in absentia a rights lawyer to 10 years in prison, five years of house arrest and a social media ban for using Facebook to "destabilize public order" and "harm national security and social peace".
Mohamed Ramadan, a rights lawyer in Alexandria, was tried on charges of insulting the president, misusing social networks, inciting people against the government and urging for violence. He was charged after President Abdel Fattah al-Sisi declared a three-month state of emergency following the twin church attacks that left 45 people dead and scores more injured on Palm Sunday.
The ruling was issued according to Terrorism Law No. 94/2015 which enables courts to apply probational measures as well as a jail sentence, and includes prevention against using certain communications methods.
Ramadan was not present during the hearing for medical reasons as he was being held at a hospital; however, the judge rejected the case and issued the ruling in the same session. The verdict is not final and still subject to appeal.
On his Facebook page, Ramadan wrote that the verdict was issued by "the judiciary of the counter-revolution". He did not clarify whether he would turn himself in later.
According to his lawyer Mahinour al-Massry, Ramadan was previously detained by authorities in December 2016 while he was at the Montaza police station in Alexandria for his work as a lawyer; an official told him an arrest warrant had been issued against him based on a complaint filed by national security. The lawyers representing Ramadan at the time said the accusations were related to posts he published on his Facebook account.
Parliament speaker Ali Abdelaal said earlier this week that the media must be "cleansed". He clarified that this would also include social media websites.
"The law regulates Facebook,Twitter and YouTube and any misuse of these websites will result in users being held accountable under the law," he said, adding that they are monitored by other states in Europe and are known means of communication for terrorists.
Egypt's Parliament unanimously approved a three-month state of emergency on Tuesday after President Abdel Fattah al-Sisi decided to promptly declare the law, saying the measure was necessary to efficiently wage war on terror.