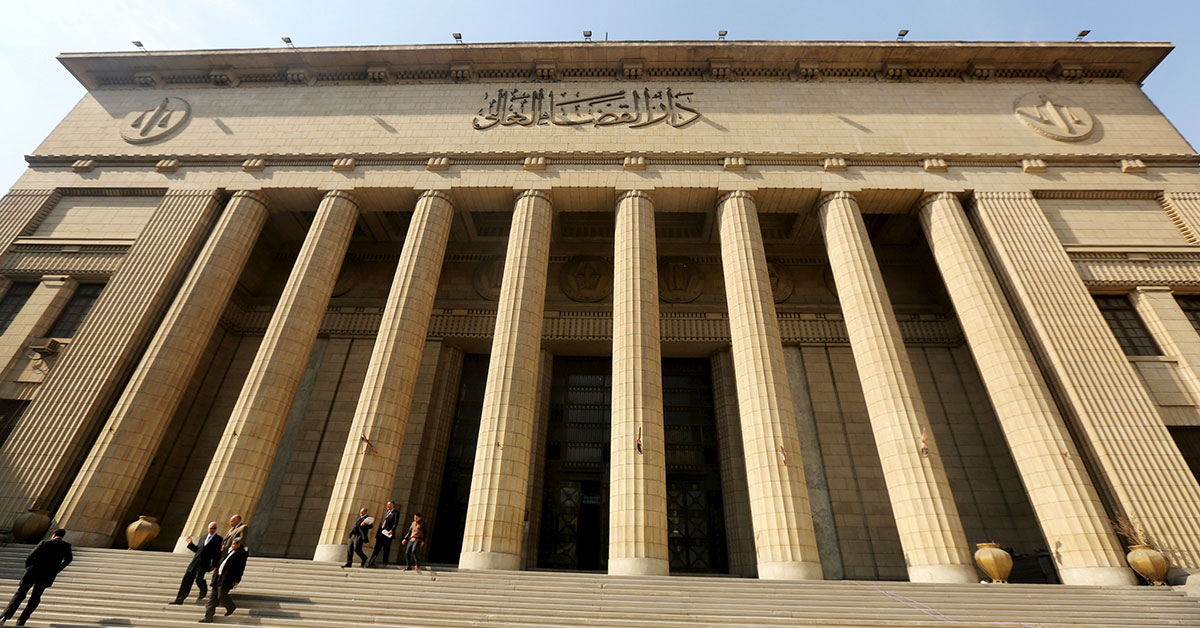 South Cairo Criminal Court sentenced 20 defendants accused of insulting Egypt's judiciary to three years in prison, and another five, including activist Alaa Abdel Fattah, politician Amr Hamzawy, TV anchor Tawfik Okasha, Al Wafd's party member Mahmoud al-Sakka, and lawyer Amir Salem, to a EGP 300,000 fine on Saturday on the the same charges.
Saturday's verdict also sentenced all defendants, except Sakka and Okasha, to pay EGP 1 million in compensation to Ahmed al-Zend, head of the Judges Club.
The defendants include former President Mohamed Morsi, MPs Mostafa al-Naggar, Hamdy al-Fakharany, Judge Mahmoud al-Khodairy, Journalist Abdel Halim Qandil, and Abdelrahman Youssef al-Qaradawi.
In addition, the court ruled for former Morsi to pay an extra EGP 1 million in compensation to judge Ali al-Nemr.
Saturday's verdict can be appealed through the Court of Cassation.
Abdel Fattah has already served three and a half years of a five-year prison sentence in what is known as the "Shura Council case", as well as five additional years in probation, and a fine of EGP100,000.
The case dates back to September 2012 when the Muslim Brotherhood was in power. At the time, Minister of Justice, Mahmoud Mekki, had issued a decision to delegate Tharwat Ahmed, head of Cairo Appeal court to investigate several reports accusing newspapers and media outlets of insulting the judiciary in media articles and TV shows.
The majority of the defendants are tried for their comments or statements criticizing the performance of Egypt's judicial system.
Morsi was ousted by the military in 2013 following mass protests against his one-year rule. He has since faced trial on a host of charges, including espionage and conspiring with foreign groups.
Egypt has also cracked down on Islamists since 2013 , holding thousands of them in prisons, as well as secular and liberal activists.