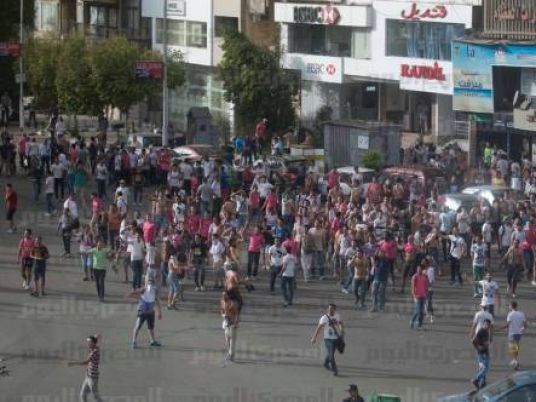 A juvenile court sentenced 10 members of the Ultras White Knights group to two years prison terms on Tuesday, the head of the group's defence team said.
Lawyer Mohamed Rashwan said five of those sentenced were present in the session, while the other five were sentenced in absentia.
The trial dates back to clashes that broke out between the ultras group members and security forces last August in Cairo's Shubra neighbourhood.
Ultras White Knights, which supports the popular Zamalek Sporting Club, had called for a march to denounce the arrests of fellow group members over alleged complicity in an attempt on the club chairman's life.
Prosecutors have accused the 10 defendants of violating the protest law by organising an unauthorised march, joining a group established in violation of the law and committing acts of violence.
Tensions between ultras groups supporting football teams and security forces are not uncommon.
On February 8, violence broke out ahead of a game between the Enppi and Zamalek football clubs, leaving at least 19 people dead.
While the ministry of interior says large numbers of Zamalek fans attempted to storm the stadium, the ultras group says the police "initiated firing teargas towards fans" outside the stadium.
Following the violence earlier this month, football activity across the country has been suspended.