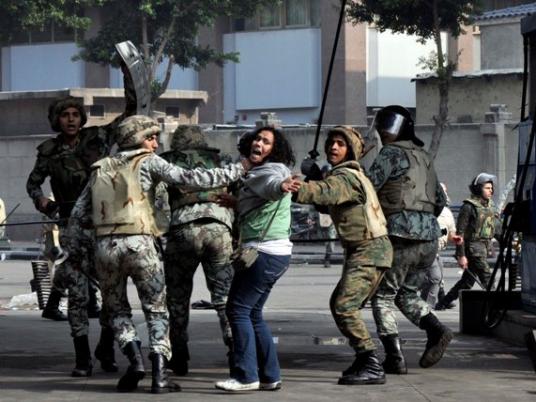 An Egyptian court issued a ruling on Thursday for the release of 60 people arrested during clashes outside the cabinet building in December last year, pending investigations into charges against them.
On 16 December 2011, military forces violently dispersed a sit-in outside the cabinet, where activists were protesting against the appointment of Kamal al-Ganzouri as prime minister by the Supreme Council of the Armed Forces (SCAF). Ganzouri was previously prime minister during the Mubarak era.
Protesters were also demanding that the SCAF immediately transfer power to a civilian body. At least 17 people were killed by the military during the clashes, some of them shot with bullets.
MENA news agency said Cairo Criminal Court decided to release the suspects while investigations into charges against them continued. The court's decision came in light of a plea filed by the defendants against a judicial decision to remand them for 30 days pending investigations.
The two judges handling investigations accuse the suspects of resisting arrest, assaulting the security forces in charge of securing the parliament building, arson, vandalism, and disrupting work at public institutions.
The Al-Dostour news website said that the judges handling investigation have ordered 160 people to be detained pending investigations. News reports said that some detainees had pleaded guilty.
The judges are also questioning prominent figures based on charges of instigating clashes with the armed forces, including prominent opposition figure Ayman Nour, political activist Mamdouh Hamza and journalist Nawara Nigm.