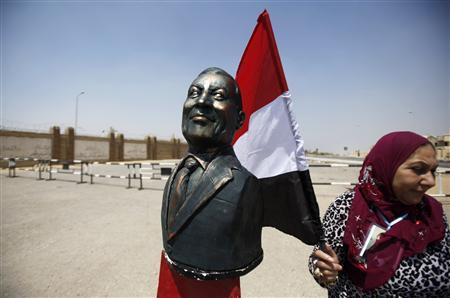 Egypt's Administrative Judiciary Court rejected on Saturday a lawsuit demanding the withdrawal of the orders and decorations of ex-President Hosni Mubarak, and his two sons Alaa and Gamal and to confiscate their properties, as a result of the "Presidential Palaces" scandal.
Lawyer Samir Sabry, who filed the suit, had also asked the court to urge Mubarak and his sons return the money they took as a monthly salary for their decorations.
The Court of Cassation issued a final verdict on Mubarak and his two sons including a final imprisonment sentence for three years and a ruling obliging them to return LE147 million, Sabry said, as they were convicted of seizing the money from the financial allocations for their presidential palaces.
The Court of Cassation dismissed appeals filed by Mubarak and sons against the Criminal Court's Sentences in May 2015, and rejected an appeal in January 2016 against their three-year imprisonment.
The court also turned down yet another appeal in September for reconciling in the "Presidential Palaces" case.
The Prosecutor General had charged Mubarak and his sons for seizing and facilitating funds worth LE125 million in the period between 2002 and 2011, under the pretext of renovating presidential palaces, while the amount was actually redirected to their personal property.
Edited translation from Al-Masry Al-Youm