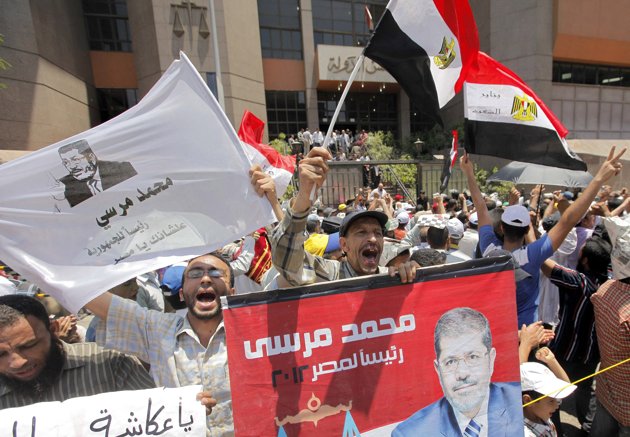 The State Council's Administrative Court on Tuesday postponed to 20 November the review of a case calling for the dissolution of the Muslim Brotherhood, the closure of its headquarters and the confiscation of its funds.


Lawyer Shehata Mohamed Shehata had filed a case against former Prime Minister Kamal al-Ganzouri, Finance Minister Momtaz al-Saeed, former Social Solidarity Minister Gouda Abdel Khaleq, Muslim Brotherhood Supreme Guide Mohamed Badie and President Mohamed Morsy as the then-president of the Freedom and Justice Party, accusing them of failing to dissolve the Brotherhood and ban its activities.




In his lawsuit, Shehata said the Brotherhood has been carrying out social and political activities since the 1930s, even though it was outlawed for more than 60 years because the "former corrupt regime," the lawsuit says, did not allow it to legalize its status. The law regulating civil society organizations obliges associations, including the Brotherhood, to legalize their status, the lawyer adds.


The lawsuit says the Brotherhood refuses to legalize its status in conformity with the law in order to evade scrutiny by the state, adding that Egyptians have a right to know who is ruling them and what sources of funding they have.
Edited translation from Al-Masry Al-Youm