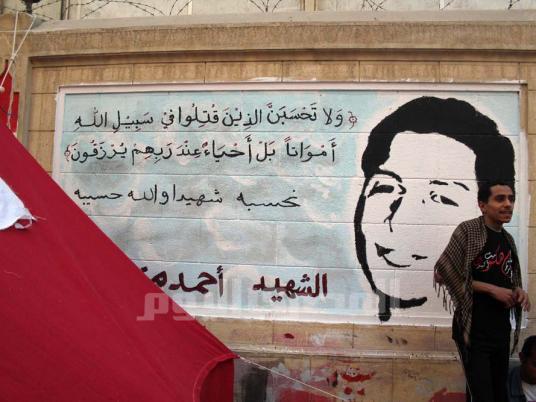 The trial of 75 defendants implicated in the deaths of 74 football fans in Port Said began Tuesday in Cairo's Police Academy, in the same courtroom as the trial for former President Hosni Mubarak.
Judge Emil Habashy, head of the Port Said Criminal Court, was forced to suspend the session after the plaintiffs and defendants' lawyers began shouting at each other. The session is being broadcast live on state television.
On 1 February, supporters of Port Said's home club, Masry, and Cairo's leading team, Ahly, began clashing after Masry fans stormed the pitch following a rare victory. In the ensuing violence, 74 were killed and hundreds injured in one of the deadliest football-related incidents in history. Critics have accused security forces of doing little to prevent the fighting in the stadium.
A month later, Attorney General Abdel Meguid Mahmoud referred the suspects in the case to criminal court, including nine Port Said police officers and three Masry club executives. Two minors were also referred to juvenile court.
Police have said it would be impossible to hold the trial in Port Said due to security concerns, and later set the trial to be held in the highly guarded Police Academy, where Mubarak, former Interior Ministry Habib al-Adly and six former security officials have been tried on charges of involvement in killing protesters during the 18-day uprising early last year.
Early Tuesday morning, state TV reported that the Interior Ministry and army forces have devised a plan to protect the academy during the trial; 4,000 riot police agents are set to be deployed.
Scores of fans of the Ahly club, known as the Ultras Ahlawy, were present in front of the Police Academy in the morning. In a statement on their Facebook page on Monday, they urged members not to respond to "provocations" at the trial and protect the families of the victims outside the court.