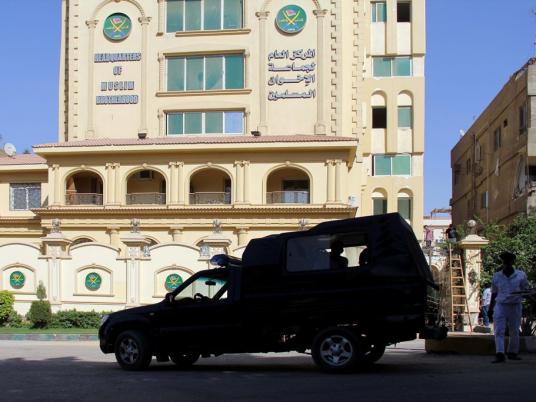 A court in Alexandria will decide on 23 December whether the Muslim Brotherhood should be labelled a terrorist group in Egypt.
Lawyer Tareq Mahmoud formerly filed a claim against interim President Adly Mansour, Prime Minister Hazem al-Beblawy, and Foreign Minister Nabil Fahmy demanding to label the Muslim Brotherhood as a terrorist organizaton.
The claim called to allow Fahmy to submit a request to the UN and EU to label the Brotherhood as a terrorist organization and freeze its assests and ban its members from traveling and moving between different countries.
"The Muslim Brotherhood has disclosed it terrorist face recently after [President Mohamed] Morsy was toppled, and committed crimes against the Egyptian people leading to the killing of police and army personnel and citizens at the hands of the armed wing of the Muslim Brotherhood represented in the armed terrorist groups settled in North Sinai," the lawyer asserted in the claim.
"The bloody history of the Muslim Brotherhood and its continuation to commit terrorist acts and its dealing with organizations placed on the list of terrorist organizations worldwide like al-Qaeda, Hamas and the Jihad Movement…[beside] the pardon decisions for terrorists and arms dealers issued by Morsy contributed to the terrorist revolution in [Sinai]," according to Mahmoud's claim.