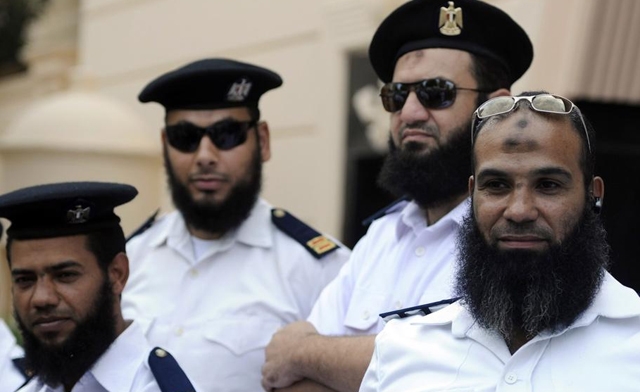 The Urgent Matters Court in Cairo said that they would consider the first session of a lawsuit calling for dismissing the bearded police officers from work in Interior Ministry in September 4.
According to the lawsuit, these bearded police officers in Interior Ministry contradicts Constitution 2014 and the civil state, adding that their presence is a threat to Egyptian society and the national unity, peace and social security of the nation.
The statement also said that the police officers announced their disobedience to the regular orders after revealing their religious affiliations by keeping their beard during the rule of Muslim Brotherhood group.
The lawsuit asks to isolate these bearded police officers from society to preserve the security and stability of the state.
Egypt's Supreme Administrative Court recently issued a verdict supporting a number of police officers fired from duty for having beards.
The court verdict suspends a previous decree issued from Egypt's Ministry of Interior, which states that officers are to be fired if they keep their beards.
Edited translation from Al-Masry Al-Youm