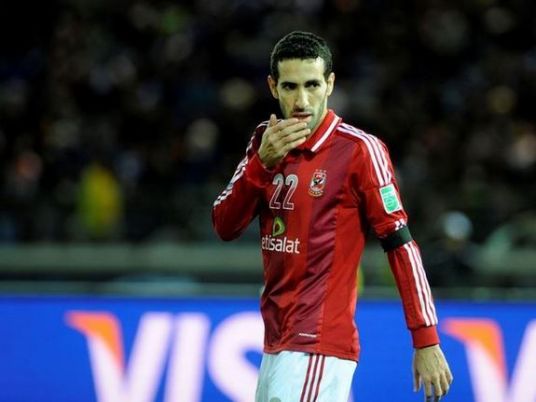 The Administrative Court canceled on Tuesday a former judicial decision to freeze the funds of Mohamed Abu Treika, a former Al-Ahly player and business partner of a member of the Muslim Brotherhood.
Abu Treika's lawyer, Mohamed Othman, said in a press statement that the court ruling is enforceable, even if the government committee in charge of seizing Muslim Brotherhood funds are likely to challenge the ruling in future before the Supreme Administrative Court.
Back in 2015, the government committee inventorying and managing the assets of the banned Muslim Brotherhood seized Abu Treika's funds and confiscated the travel agency, "Ashab Tours," in which he was a shareholder with a Brotherhood member.
On May 19 Abu Treika filed a lawsuit with the Administrative Court to challenge a decision of the committee, after the committee turned down an initial appeal he made.
In his lawsuit, Abu Treika claimed the committee built its decision on inaccurate investigations, and asked for urgent proceedings.
Prominent Ahly football team midfielder Abu Treika officially announced his retirement Sunday December 22, 2013.
Abu Treika was very popular among football fans, but came under scrutiny from opponents to ousted President Mohamed Morsi due to his pro-Muslim Brotherhood leanings.
He joined Al-Ahly team in the season 2003/2004 and helped his team win the league championship seven times, the Egypt Cup three times, the Egyptian Super Cup four times, the CAF Super Cup twice and reach the World Cup 5 times.
He played a prominent role in Egypt winning the African Nations Cup in 2006 and 2008, scoring Egypt's winning goal in the 2008 Africa Cup of Nations.
Abu Treika earned the title of best league player twice, league top-scorer once and was a nominee for best African player in 2013.
Edited translation from Al-Masry Al-Youm