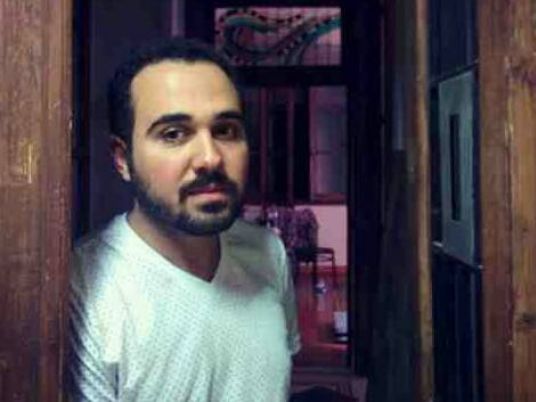 The Court of Cassation has approved the challenge filed by novelist Ahmed Naji, canceling his two-year prison sentence and ordering his retrial.
Khaled Ali, a lawyer in Naji's defense team, said this verdict shows that Naji spent a long time in jail despite being innocent, especially as "he did nothing but offer excellent work".
Speaking to Al-Masry Al-Youm, Ali expressed his hope that his client would be acquitted in the retrial. He also expressed his confidence in Egypt's judiciary.
In December, the court suspended Naji's two-year sentence for violating public morals and the novelist was released. Investigations were ongoing.
Naji spent 10 months in Tora prison; the verdict was first issued in February 2016. He and Arek Taher, editor of Akhbar Al-Adab literary magazine, were fined LE10,000 for publishing an excerpt from Naji's novel in November 2015.
In January, the court acquitted both Naji and Taher of the charges; however, the prosecution appealed against that acquittal and succeeded in getting it reversed. Then, in February, the court accepted the prosecution appeal and sentenced Naji to two years in prison and a fine of LE10,000.
The excerpt from Naji's novel "The Use of Life" was published in Akhbar Al-Adab, a literary journal affiliated with Dar Akhbar Al-Youm News Foundation. At the time the excerpt was published, Naji's novel had already been published by Dar El-Tanweer Publishing House. The novel was slammed for containing material of a sexual nature.