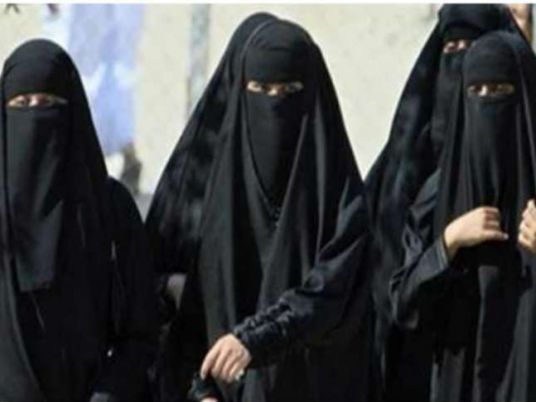 Egypt's administrative court has upheld a decision by Cairo University that prohibits staff members from wearing the Niqab, the full face veil.
In September 2015, Cairo University President Gaber Nassar decided to ban female academic staff and their assistants from wearing Niqab in classes due to complaints that staff wearing Niqab are not able to communicate properly with students.
Nassar claims that only 10 professors at Cairo University wear the Niqab, a claim that has been disputed by staff members.
"It is not allowed for academic staff at any of the university faculties to teach theoretical and practical lessons or attend a laboratory or practical training while wearing Niqab," said the Cairo university statement published last year.
The court said that the freedom of dress code came under the personal freedoms guaranteed by the Constitution, but it's exercised within the limits of respect to public morals. The court explained further that wearing Niqab during classes hinders direct communication with students which violates Article 96 of universities' regulation law.
Ahmed Mahran, a lawyer and the head of the Cairo Center for Political and Legal Studies, said that he will file an appeal as the decision is flawed and violates the Constitution, particularly personal freedom articles and a woman's right to dress per her decision.
On behalf of 100 veiled Cairo University staff, Mahran and other lawyers already filed various lawsuits against Nassar in 2015 to the Administrative Court doubting the unconstitutionality of the decision.
"Moreover, the decision is against the law, especially since precedent provisions of the Administrative Court were in favor of the Niqab and most recently the Administrative Court of Kafr El-Sheikh supported women's right to wear the Niqab at work," Mahran said.
Faculty members wearing the Niqab issued a statement last year criticizing the decision, describing it as being "racist" and not scientific as communication does not depend only on facial expressions. The faculty members said there are many other ways for better communication, including verbal communication and nonverbal communication.
Showing his support, TV presenter and veteran journalist Ibrahim Eissa hailed the decision by describing it as "courageous".
"Scholars can't give lectures to hundreds of students while veiling their face from them, because teaching is about communication with students through facial expressions," said Eissa.
On the contrary, Mohamed Kamal, a professor at Beni Suef University, told Al-Masry Al-Youm that the measure is "at odds with many constitutional provisions", saying it involves "racism against a particular dress code that does not conflict with the law or social traditions".
This is not the first time the Niqab has caused controversy in Egypt's universities. In 2008, Al-Azhar Shiekh was going to prohibit wearing Niqab in all-female classrooms.