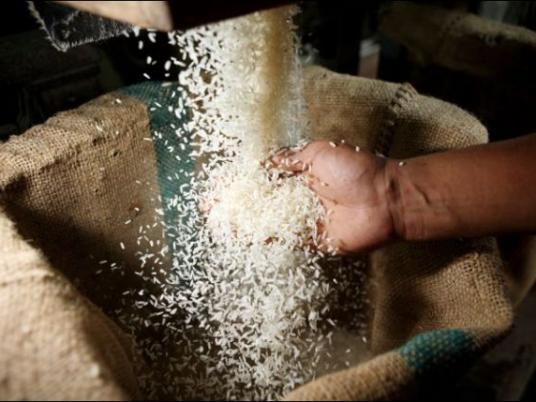 Supply Minister Khaled Hanafy has blamed this year's rice shortage on cross-border smuggling, with Egyptian rice merchants selling abroad in return for dollars.
During a meeting of the parliamentary economic affairs committee on Tuesday, Hanafy said, "A huge amount of rice has been smuggled across the borders."
"When the government allowed exports, we [legally] exported 240,000 tons out of [a total crop of] three million tons. The rest was smuggled across borders in return for dollars," he said.
The ministry, according to Hanafy, has been trying to control the situation by offering huge amounts of rice in the domestic market at LE4.5 per kilo, pumping 1,500 tons into the market daily.
"Some information shows that traders have smuggled rice to Libya and Sudan at US$800 per ton," he added.
The rice market has been unstable since October, when the government started exporting rice, causing a rise in local prices. The current market price for rice in Egypt ranges between LE6.5 and LE8.
Further increases are expected as consumption doubles in the Muslim fasting month of Ramadan.
The minister also said that annual subsidies for bread and other food supplies totals LE22, with the top priority of the system being an end to queues for bread at subsidized outlets.
Edited translation from Al-Masry Al-Youm