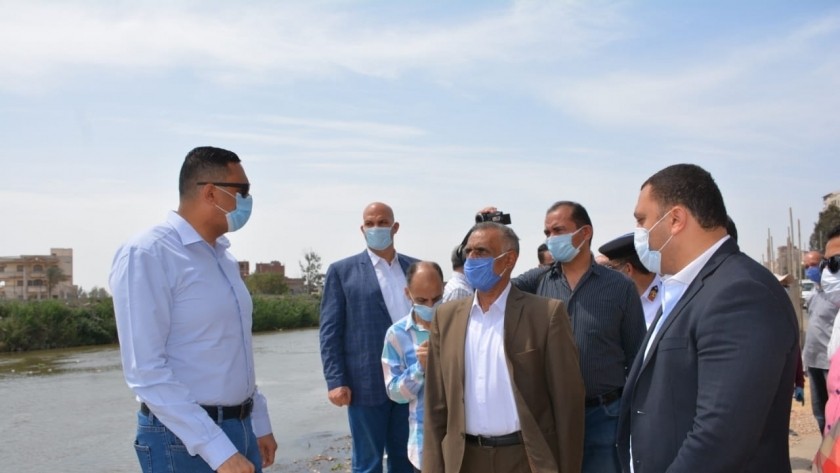 Egyptian Minister of Water Resources and Irrigation Mohammad Abdel Aty on Tuesday announced that he will be self-isolating following a meeting with Daqahlia Governor Ayman Mokhtar, who has tested positive for coronavirus.
Abdel Aty wrote on his Facebook page that he "will stay in home quarantine for two weeks."
He also explained that preventive measures are being taken to prevent the spread of coronavirus in the ministry's headquarters.
Coronavirus test results on Wednesday also revealed that the Daqahlia Governor's wife has tested positive for coronavirus, according to sources from the governorate's preventive medicine team.
The sources added that the results of tests on Mokhtar's mother and two daughters were negative.
The medical team traveled from Daqahlia Governorate to the governor's home in Cairo to take samples for testing from Mokhtar's wife, mother and two daughters.
Several places recently visited by Daqahlia Governor Ayman Mokhtar, including the ministries of Military Production, Local Development, Irrigation and the headquarters of the Daqahlia Governorate, announced a state of high alert on Tuesday after it was announced that Mokhtar had contracted the coronavirus.
Meanwhile, disinfection teams from the health directorate began sterilizing offices and floors, and set up disinfection gates at all entrances to the Daqahlia Governorate's main building.
The Daqahlia Preventive Medicine Department also gathered samples from every person who came into contact with Mokhtar during the past few days at the Daqahlia Governorate headquarters.
Journalists who had met Mokhtar recently also underwent testing by the Daqahlia Governorate's Health Directorate.
Edited translation from Al-Masry Al-Youm