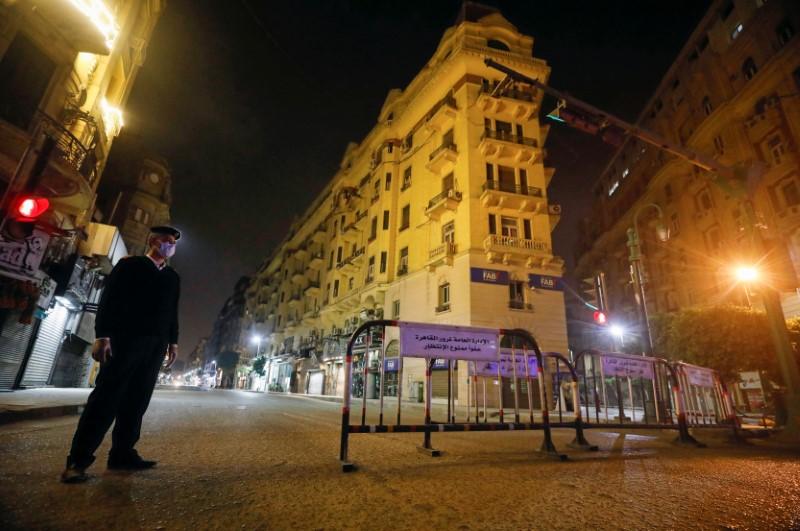 Egypt's actual number of coronavirus cases could be between five to ten times higher than officially reported Ministry of Health figures, according to a member of the Higher Committee for Viruses from the Higher Education Ministry Adel Khattab on Friday.
In an interview with the "al-Gomaa Fe Masr" (Friday in Egypt) show, Khattab explained that all coronavirus cases registered by the Health Ministry are of those able to reach the ministry for testing in the first place.
Whereas carriers with mild symptoms who weren't aware they were ill wouldn't bother getting tested.
Khattab therefore believes that Egypt has yet to see its peak.
Owing to the number of travels that took place took place during Eid al-Fitr, such as workers who returned home and then back again after the holiday, Khattab warned that Egypt would likely see a rapid increase in coronavirus case numbers.
He brought up examples of how one individual spread the virus to 90 people during a theatrical performance before the curfew and two others spread the virus to 80 people, alongside various examples from other nations, to stress the dangers posed by asymptomatic carriers.
Egypt on Sunday confirmed 1,536 new coronavirus cases, bringing the country's number of confirmed total cases so far to 24,985.
The total number of COVID-19 deaths has now reached 959 nationwide, after announcing 46 deaths.
The newly infected cases are all Egyptian nationals, Health Ministry Spokesperson Khaled Megahed said, adding that the total number of fully-recovered cases rose to 6,037, all of whom have been discharged from isolation hospitals.
Around 344 left quarantine on Sunday.
Image: A police officer stands at the Qasr al-Nil street during the first day of a two-weeks night-time curfew ordered by Egyptian Prime Minister Mostafa Madbouly to contain the spread of the coronavirus disease (COVID-19), in Cairo, Egypt March 25, 2020. REUTERS/Mohamed Abd al-Ghany