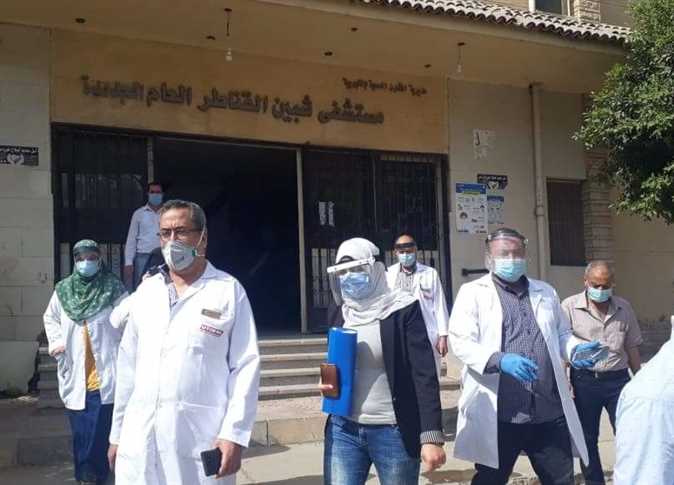 Deputy head of the Scientific Committee to Combat Coronavirus at the Egyptian Health Ministry Gehan el-Assal said on Thursday that the number of critical coronavirus cases in the country has decreased, and that most current cases are minor to moderate, requiring only home isolation treatment protocols.
In a statement made to Al-Masry Al-Youm, Assal said that there is still no cure for coronavirus. She added that various drugs are still under study, with some in clinical trials to test their efficacy and to see how they compare with existing treatment protocols.
Assal noted that Egypt is not currently working on finding a treatment for coronavirus, but is conducting experiments on a series of vaccines that can hopefully be used against the coronavirus.
Egypt on Thursday announced 950 new coronavirus cases, in addition to 53 deaths.
The Egyptian Ministry of Health said that 512 people who recovered from the virus were discharged from quarantine hospitals on Thursday after receiving medical care.
Ministry Spokesperson Khaled Megahed said that the total number of coronavirus cases recorded in Egypt as of Monday was 79,254, in addition to 3,617 deaths.
The Ministry of Health and Population continues its increased preparations in all governorates across the country, following the coronavirus situation first-hand, and taking all necessary preventive measures against any viruses or infectious diseases.
Health directorates across the Egyptian governorates announced on Thursday a significant decrease in the number of people infected with coronavirus, and large numbers recovered in isolation hospitals.
In Alexandria, a temporary isolation hospital set up in university dormitories in the Smouha neighborhood has been dismantled due to decreasing numbers of patients infected with coronavirus.
Director of Abu Qir General Hospital Ahmed Ibrahim said that the hospital's remaining 30 patients have been transferred to another temporary isolation hospital set in Abu Qir Youth City.
Ibrahim explained that the temporary isolation hospital in the university dormitories in Smouha was established in May. He added that the dormitories will be handed back over to Alexandria University, while the equipment will be returned the hospitals.
Medical teams will return to their original work places, he said, adding that coronavirus quarantine in Alexandria will only take place in a temporary isolation hospital in Abu Qir Youth City.
Edited translation from Al-Masry Al-Youm