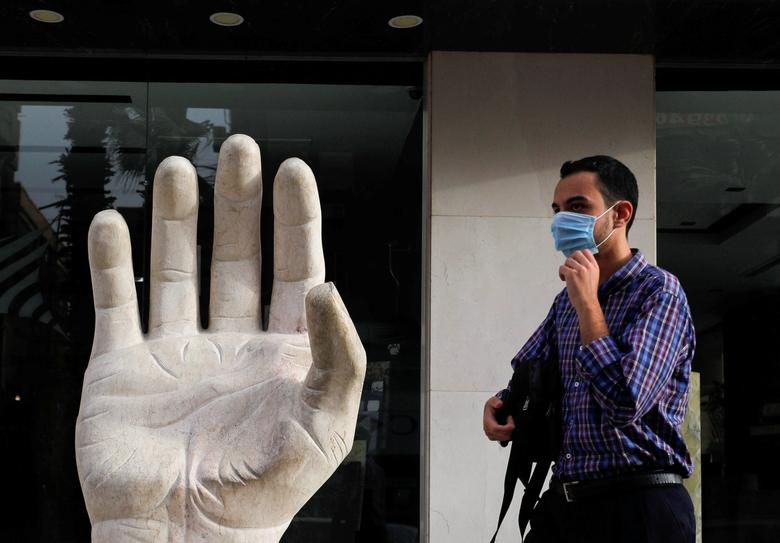 Egypt's Presidential Adviser for Health Affairs Mohamed Awad Tageldin warned Monday that Egypt is currently witnessing a surge in new infections amid its third wave of coronavirus.
"The increase in coronavirus infections is now widespread, whether officially registered or at homes," Tageldin said during a phone-in with al-Hadath al-Youm satellite channel.
He explained that while most symptoms of coronavirus are similar to the common cold (fever, coughing, body aches, and sneezing), a loss of taste and smell are common indicators that it is a coronavirus infection.
Other symptoms include severe headaches and pain across the body, he added, but up to 90 percent of symptoms will involve the respiratory system.
Last month, Tageldin anticipated the coming period to see more COVID-19 infections during Ramadan.
Tageldin referred to large family gatherings and Iftar parties in Ramadan, common festivals within Egypt.
The government launched its vaccination campaign on January 24 for priority groups, however, officials are predicting a slow rollout as the country waits for the arrival of vaccine orders. The ministry is currently using China's Sinopharm and AstraOxford vaccine and the Russian Sputnik V sputnik in the near future.
The vaccination campaign started in Egypt with medical staff teams, and earlier in March with seniors and those with underlying health conditions.