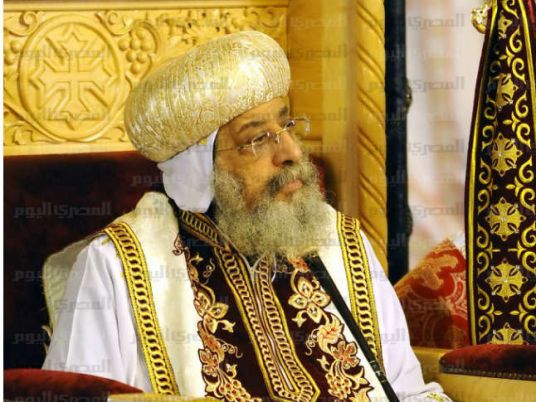 Pope Tawadros II, the head of Egypt's Coptic Orthodox Church, held discussions on Monday with Tourism Ministry officials over providing tours to areas visited by the Holy Family during their flight into Egypt.
In addition to helping raise the Biblical profile of Egypt, such tours could potentially provide an extra source of foreign tourism revenue for Egypt at a time when the tourism sector is under serious pressure.
During the meeting, Hesham al-Demery, head of the Tourism Ministry committee responsible for the proposal, stressed the importance of religious tourism to Egypt's tourism industry.
The ministry delegation said the two sides should coordinate to provide organized tours of those areas visited by the Holy Family in Egypt, providing a message of love and peace to the world.
The Pope and the ministry committee agreed that such tours would help stimulate tourism in Egypt. The delegation suggested that the Coptic Orthodox Church put together an annual touristic program to religious sites of historical and religious significance that would attract foreign visitors.
The significance of Egypt in the story of the Holy Family and the early life of Jesus is explained on the website of the State Information Service (SIS).
"The journey of the Holy Family through Egypt as they sought refuge from persecution in Israel is an event of the utmost significance in Egypt's long history," reads a passage from the website.
"Moved by the spirit of prophecy, Hosea foresaw the flight from Bethlehem where there was no safe place for the Christ Child to lay his head, and the eventual return of the holy refugees from their sanctuary in Egypt, where Jesus had found a place in the hearts of the Gentiles," the website says.