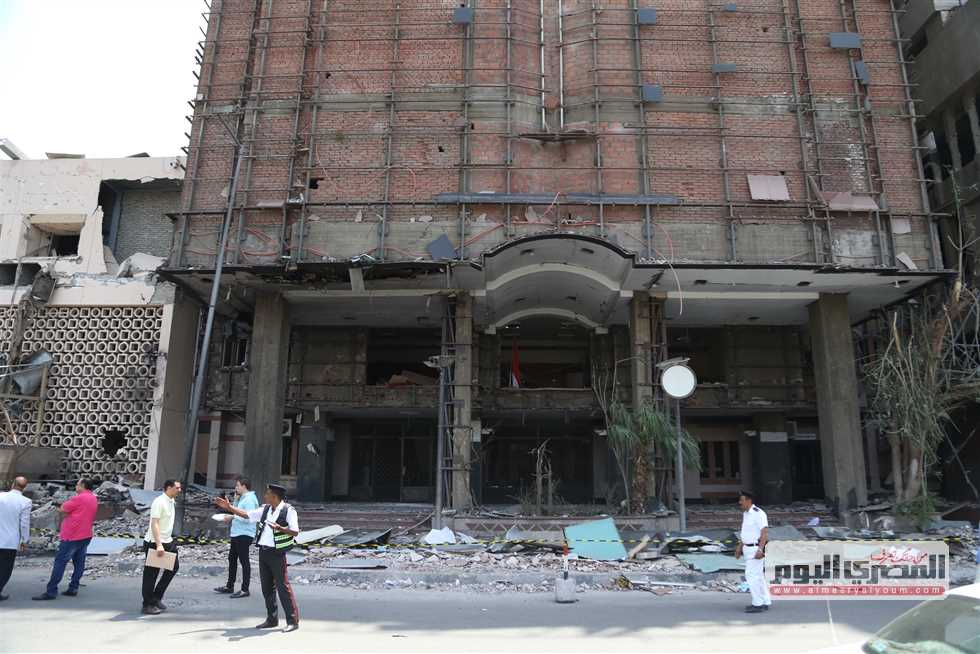 Pope Tawadros II and the Egyptian Zakat and Charity House announced that they made donations to the National Cancer Institute following an explosion that occurred in front of the institute on Sunday, claiming lives and injuring dozens.
Pope Tawadros II of the Coptic Orthodox Church expressed his condolences to the families of the victims of the National Cancer Institute explosion, adding that the church will donate money for the renovation of the institute.
In his weekly sermon, Tawadros praised the LE50 million pound contribution made by the Crown Prince of Abu Dhabi, Sheikh Mohammed bin Zayed, to the Institute.
"In the name of the church, we condole all the families of the victims and martyrs of the incident that occurred two days ago in front of the National Cancer Institute," said Tawadros.
"We pray for the wounded and the injured and for all the patients at this institute, old and young," he added.
"The Cancer Institute is an important state institution. We applaud the efforts and attention of the state and all its institutions in dealing with the effects of this painful incident … We applaud all the medical efforts being made by doctors and medical staff," he mentioned.
"We also thank the UAE, which contributed with a generous donation from His Highness Sheikh Mohammed bin Zayed to this prestigious institute. The Church will provide a financial donation, along with all the contributions made by the people of Egypt, each in their respective fields," Tawadros said.
The Egyptian Zakat and Charity House will be responsible for treating those injured in the Cancer Institute bombing. In addition, it requested an inventory on the needs of the institute so that it can contribute to covering them, Secretary General of the Egyptian Zakat and Charity House Safwat al-Nahas said in an interview with host Jihan Labib on al-Mehwar channel Wednesday evening.
The Zakat House has allocated LE10 million for the institute, he added.
The UAE's Sheikh Mohammed bin Zayed donated LE50 million towards Egypt's National Cancer institute (NCI) to restore its facilities after a terrorist attack took place near the building on Sunday, August 4 at midnight.
TV presenter Amr Adib launched a donation campaign yesterday live on his TV program "Al-Hekaya" (The Story) on MBC Misr Channel, collecting around LE72 million from several public figures. The donations have included offers from businessmen, Zayed's donation, and a number of donations from governmental and non-governmental entities.
Prominent Egyptian businessmen including Naguib Sawiris, Ahmed Abu Hashima and more informed Adib on air that they will also donate renovation funds to the institution.
Sawiris as well as Abu Hashima donated LE1 million while an anonymous businessman came forward with LE500,000. Adib added that the Dar-al Orman Charity contributed LE10 million, while al-Garhy for Steel donated LE3 million.
Egypt's Minister of Solidarity Ghada Wali said in a phone interview on Al-Hekaya that the Nasr bank also donated LE5 million.