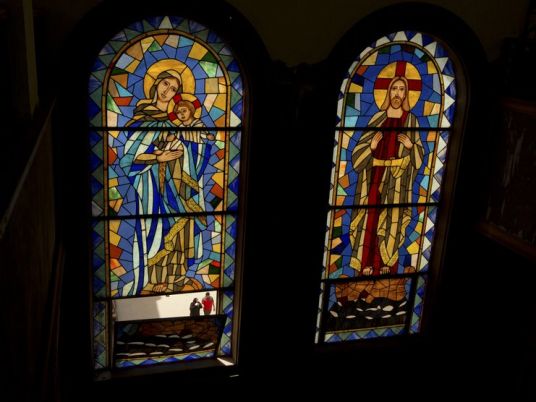 Coptic Christians in Egypt are celebrating Easter Sunday amid tightened precautionary measures for the second consecutive year, with churches holding Easter Masses on Saturday evening.
Churches in Egypt celebrated the Good Friday with prayers and masses.
They differed on the arrangements and procedures followed to celebrate Easter within the limits imposed to curb the spread of the virus. These measures varied between allowing 25 percent participation of the church's capacity, or holding the mass without worshipers or popular presence, and limiting attendance to monks and deacons only.
The Coptic Orthodox Church announced that Pope Tawadros II, Patriarch of the Saint Mark Episcopate, presided over the Good Friday prayers and the Easter Mass at St. Mark's Cathedral in Abbasia, with limited attendance.
The spokesperson for the Coptic Orthodox Church, Father Moussa Ibrahim, said that the Church apologizes for not making receptions whether on or before Sunday Easter, and appreciates the good wishes and love from everyone.
And the Evangelical Community in Egypt announced the official celebration of the sect would be held without an audience, while the Anglican Episcopal Church in Egypt announced that the attendance rate for the Holy Week prayers would be set at 25 percent.
Edited translation from Al-Masry Al-Youm