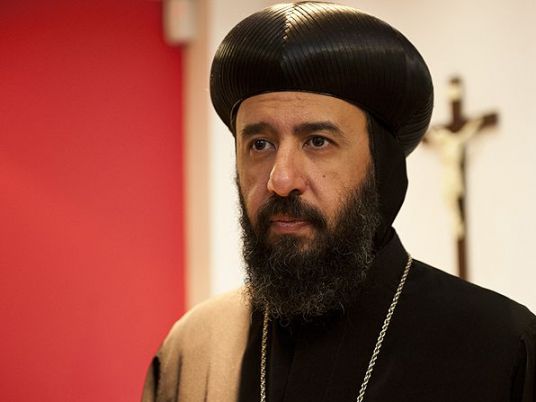 The General Bishop of the Coptic Orthodox Church in the United Kingdom, Bishop Angaelos, issued a statement on Monday condemning the murder of Ethiopian Christians in Libya by members of the Islamic State terrorist group.
"These executions, that unnecessarily and unjustifiably claim the lives of innocent people, wholly undeserving of this brutality, have unfortunately become far too familiar. Once again we see innocent Christians murdered purely for refusing to renounce their faith," the statement said, adding that the Christians of Egypt and Ethiopia have had a shared heritage for many centuries, and now they have come to share an even greater connection, through the blood of the martyrs from the two communities.
Commenting on the sense of solidarity among the communities around the world in the face of the killings, the bishop added that the people of faith must not only continue to speak out against similar acts of violence, but also "forgive and pray for the perpetrators of this and similar crimes." He also turned to the families of the victims, reassuring them that "their loved ones will never be forgotten, having died as true martyrs and paying the ultimate price."
The shocking video of the killing of around 30 Ethiopian Christians in Libya, allegedly made by the Islamic State group, was posted on social media sites on Sunday. According to Reuters, the video, in which militants call the victims "crusaders", shows about 15 men being beheaded on a beach and another group being shot in the head, in a different location. The subtitle of the video describes both groups as "worshippers of the cross belonging to the hostile Ethiopian church."
On Monday, the Ethiopian government issued a statement confirming that the victims shown in the video were Ethiopian citizens, adding that it is working to establish their identity.
Earlier this year, on February 15, Islamic State released a similar video, showing the beheading of a group of 21 Egyptian Christians on a Libyan beach. Following the killings, Egypt responded with airstrikes on Islamic State tagets in Libya, which has been rocked by increasing sectarian and political violence since the ouster of Colonel Muammar Al-Gaddafi following the Libyan Civil War in 2011.