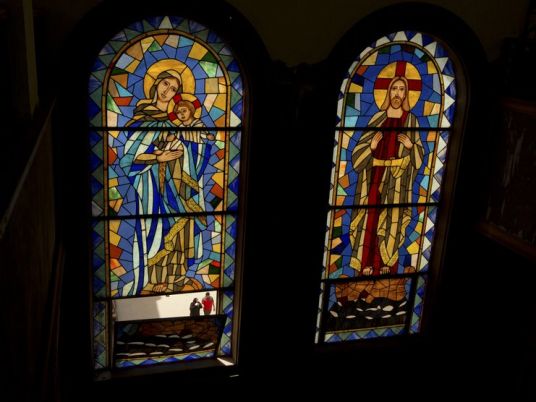 Egyptian Minister of Culture Helmy al-Namnam said that over 10 years ago he called for the establishment of a scientific center for Coptic studies at Cairo University to study that period of Egypt's history, which has not been studied enough by research centers and universities.
He said the center would not be under the jurisdiction of any religious authority.
During a discussion of the book "History of Civilization in the Coptic Era" by Mikha'il Meksi Iskandar, on Tuesday, the minister said it's time to reconsider the divisions of history set by the westerners, who divided our history into ancient, medieval and modern eras. "It is not right to leave gaps in our history," said Namnam. "Every period of time deserves to be studied without fear."
"We were shocked over the past 40 years by the sectarian issues, which are unfamiliar to the nature of this people," the minister said, adding that Copts and Muslims have always taken part in each other's religious events.
"The ministry tries to pay attention to all the [historical] periods of Egypt, especially those which were not cared for by researchers, including the Coptic era. Also, we can find that the Ottoman era and Mohamed Ali's family were not studied completely," he added.
"The Coptic age was not intentionally ignored, but was part of other ignored periods," he concluded.
Edited translation from Al-Masry Al-Youm