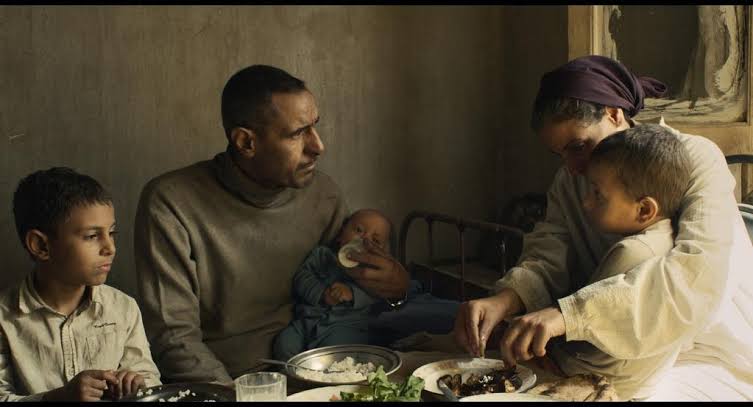 The "Reesh" (Feathers) movie by director Omar al-Zuhairy has been spread across social media following sparked widespread controversy after it was screened at the fifth edition of El Gouna Film Festival.
A number of artists who attended the screening of the film expressed their dissatisfaction with the image that the film conveyed about society and its exaggerated poverty scenes included in the events, which they fear poorly represented the nation.

Festival founder Naguib Sawiris defended the film, writing on Twitter: "I watched the movie from 1:30 am to 4 am. The film has distinct artistic aspects in terms of the story of the struggle of a mother in a poor family, a miserable father and a deep representation of a mother who does not speak much but struggles for the family in a difficult society without compromising her honor or dignity."
"The end shocked me after she found her husband, and I don't see that the movie offends Egypt at all. On the contrary, we must remember our poor people in order for the government and people to work together to eliminate (poverty)… I leave the judgment to the critics and the audience because it reminded me of the Korean film Parasite, which won the Palme d'or award," he added.
The film presents the story of a mother who lives under the protection of her husband, a routine life between the walls of a house that she does not leave.
One day a sudden change occurs and her husband turns into a chicken after a magician at her son's birthday fails to change him back.

The film's leak came in conjunction with the resignation of artistic director of the El Gouna Film Festival, Amir Ramses, who was believed to have stepped down over the awards the controversial film received.
It was also reported that a difference in view points between Ramses, and the director of the festival Intishal al-Tamimy was behind the resignation.

"On my way back to Cairo, I am full of feelings for a film program that was developed with full passion and love. Proud of the reactions of the audience, critics and makers," Ramses said on his Facebook account.
"Five years of work on the El Gouna Festival program ended with my resignation yesterday to start a new journey. I am confident that I will leave behind a team capable of doing better," he added.
"I apologize for not going into the reasons for the resignation, as it belongs to me and the festival management team. I want to make it clear that the reasons that have been scattered since the news leaked are untrue," he concluded.
Edited translation from Al-Masry Al-Youm