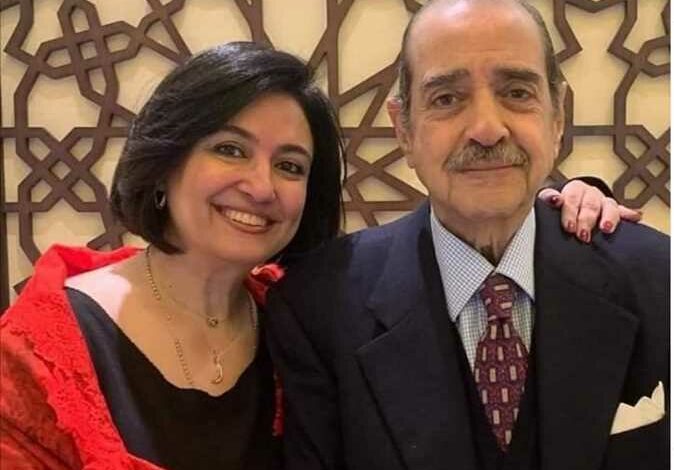 A year, five months and six days after the death of his daughter, Iman, controversial lawyer Farid al-Deeb passed away on Tuesday morning of cancer at the age of 79.
Deeb's late daughter was a professor at the Faculty of Law, Cairo University, and she died of coronavirus at the age of 50.
Sources close to Deeb said that the death of his daughter on May 19, 2021 affected him psychologically, leading to the deterioration of his health.
Deeb's family announced that the funeral will take place after Zuhr prayer at the Sayeda Zainab Mosque in Cairo.
Legacy of controversy
He was known to be the most controversial lawyer of his age.
Deeb was expelled from the Public Prosecution in 1969 in what is known in Egypt as the "Judges' Massacre", after which Deeb set out on his journey as a lawyer.
Deeb took over several public opinion cases, most notably defending late President Hosni Mubarak and his sons after the 25 January revolution, which ousted Mubarak in 2011.
Before his death, Deeb submitted a memorandum of appeal against the court's death sentence against Mohamed Adel, a student who murdered his colleague Naira Ashraf at Mansoura University, after she turned down his marriage request.
Alaa Mubarak, son of late President Mohamed Hosni Mubarak, mourned Deeb's death on Tuesday.
Mubarak said through his official account on Twitter: "Indeed we belong to Allah, and indeed to Him we will return; We extend our sincere condolences and sympathy on the death of Mr. Farid al-Deeb, asking God Almighty to have mercy on the deceased and forgive him and to fill his family with patience and solace. We do not forget the man's standing with the family at a time when others withdrew, may God have mercy on him."