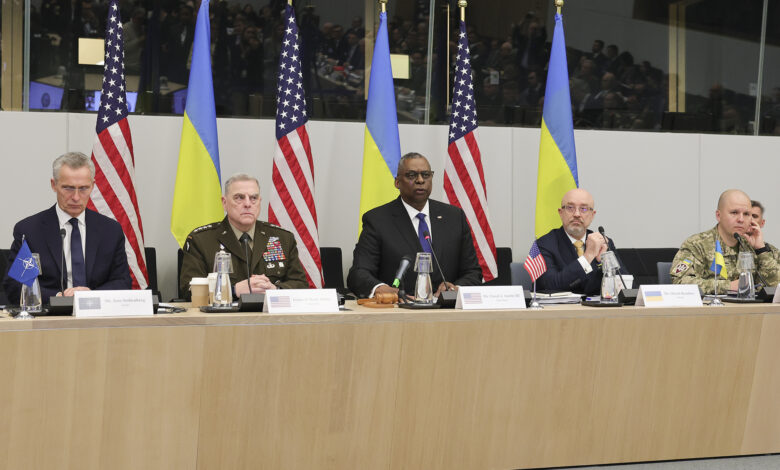 The United States Secretary of Defense Lloyd Austin said Tuesday that the Ukraine Contact Group will support Ukraine's "fight for freedom over the long haul," adding that it would also help advance Ukraine during a "spring counter-offensive."
"With unity and urgency, we will again deliver the support that we have promised to Ukraine," Austin said ahead of the Ukraine Defense contact group meeting in Brussels. "We will put capabilities into the hands of trained Ukrainian forces … so they can be integrated together on the battlefield."
The group, formed in June 2022, consists of more than 40 countries who meet monthly to coordinate shipments of weapons and equipment into Ukraine.
Austin also said it has committed to nearly $50 billion in "lethal assistance" to Ukraine since the start of Russia's invasion last year.
"The United States, Germany, and the Netherlands are working together to provide Patriot air-defense systems to Ukraine," he said. "France and Italy are working to provide a SAMP/T air-defense system."
After listing other countries donations to Ukraine, Austin said a year after Russia's invasion, Putin is "betting that it can wait us out."
"But one year on, we are as united as ever," Austin said.