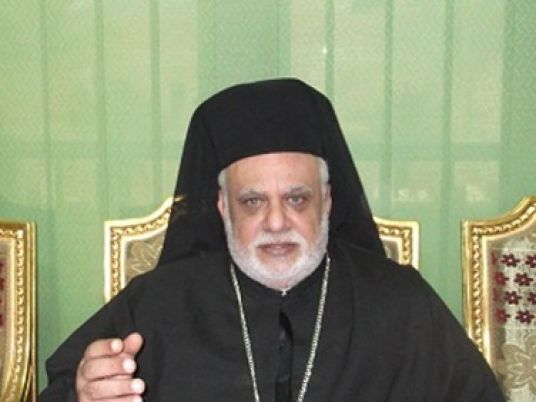 Bishop Antonios Aziz, representative for the Catholic Church in the 50-member constitutional amendment committee, said the body is still not united over a phrase describing Egypt as a "civil state" in the new Constitution.
The dispute is being caused by those "standing against the progress of Egypt," Aziz claimed.
He added that these same members are trying to blockade any article which could pave the way towards a secular state in Egypt. Aziz claimed he would not agree to an Egypt defined by religion or its military.
Bishop Aziz said in an interview with privately owned satellite channel CBC +2 on Thursday evening that Article Two of the Constitution, which stipulates that the Principles of the Islamic Sharia form the main source of legislation, has been approved by the Church for the sake of community consensus.
The Catholic bishop described meetings currently taking place to vote on articles of the Constitution as closed sessions, denying that they were confidential or keeping the public in the dark.
Edited translation from Al-Masry Al-Youm