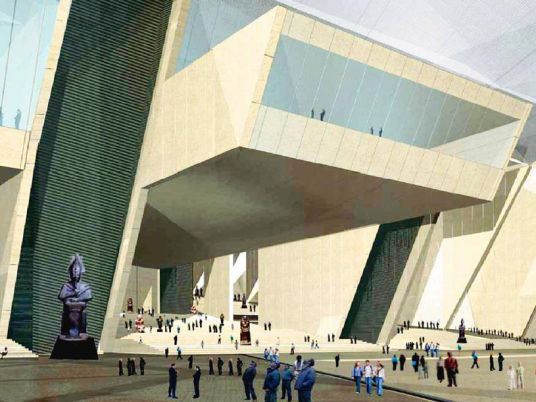 The Board of Directors of the Grand Egyptian Museum Authority, chaired by Minister of Tourism Khaled Al-Anani, has approved a consortium led by Hassan Allam Holding to oversee the provision and operation of services in the upcoming Grand Egyptian Museum.
The consortium includes Egyptian, British, French, and Emirati companies, all equipped with diverse experience in fields of business administration, marketing, hospitality, promotion, quality, health and safety.
Constructed on an area of approximately 500,000 square meters, the GEM is located just two kilometers from the pyramids of Giza, and will house the world's largest antiquities collection belonging to a single culture's heritage.
The GEM is set to showcase nearly 50,000 artifacts, with 5,000 relics from Tutankhamun's collection—including 2,000 artifacts that will be displayed for the first time.
Egypt's President Abdel Fattah al-Sisi in April 2020 decided to delay the opening of both the GEM and the new National Museum of Egyptian Civilization in response to the coronavirus pandemic.
The museum is set to open in 2021.