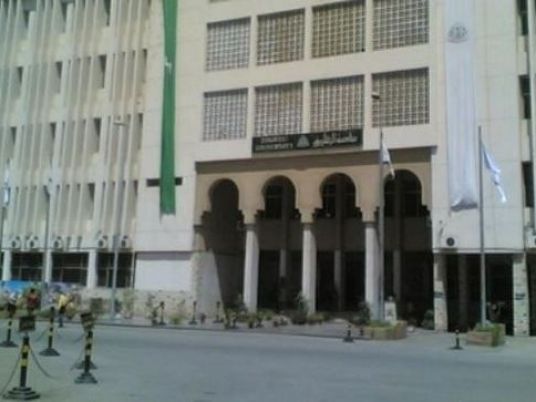 The Higher Education Ministry and the University of Zagazig have given contradictory statements as to whether former president Mohamed Morsi has been stripped of his academic post as engineering professor.
Minister al-Sayyed Abdel Khaleq said Morsi had already been stripped of his academic occupation as per a university decree, noting in a statement on Sunday that the measure came as the deposed president, currently on trial for multiple charges, was consistenly absent from work.
Zagazig University president Ashraf al-Sheehy, however, said the university has yet to make a decision on Morsi's dismissal. He added that the university is still waiting for the ministry's reply to its inquiry on Morsi's status, considering he was handed a 20-year sentence last month.
The reported dismissal of Morsi has triggered a wave of similar measures against other Muslim Brotherhood leaders.
Beni Suef University president Amin Lotfy told Al-Masry Al-Youm that the Brotherhood's Supreme Guide, Mohamed Badie, was also stripped of his post as veterinary professor at the university, in light of the recent prison sentences handed to him.
At Minya University, deputy president Gamal Eddin Abul Magd said the university is awaiting a response from the ministry on the legal status of former parliament speaker Mohamed Saad al-Katatny, who had been put on the terror list by prosecution.
Edited tanslation from Al-Masry Al-Youm