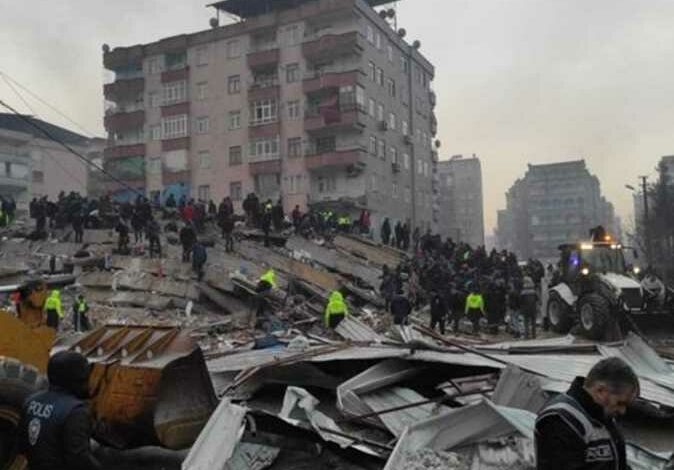 The total confirmed death toll in Syria and Turkey as a result of the earthquake that struck the two countries at dawn on Monday has risen to more than 4,300 people.
The Turkish Emergency and Disaster Management Authority, (AFAD) announced that the death toll from the earthquake in Turkey reached more than 2,921, which raises the total death toll in Turkey and Syria to 4,365.
On Tuesday, rescue teams in Syria and Turkey continued to search for survivors among the rubble of thousands of buildings.
The World Health Organization estimates that nearly 20,000 people have been killed.
In Syria, at least 1,444 people have been killed, according to the Ministry of Health and Syrian rescue teams.
AFAD reported that more than 14,000 people have been injured so far in Turkey, while the number of injuries in Syria has reached 3,411.
According to the US Geological Survey, the earthquake occurred at 4:17 am (01:17 GMT), at a depth of 17.9 km, and its epicenter was in the Pazarcik in the Turkish province of Kahramanmaras, 60 km from the Syrian border.
Dozens of aftershocks followed that devastating earthquake, before another massive earthquake of 7.5 degrees at (10:24 GMT) struck southeastern Turkey.
This earthquake is the most severe in Turkey since the August 17, 1999 earthquake, which killed 18,000 people.