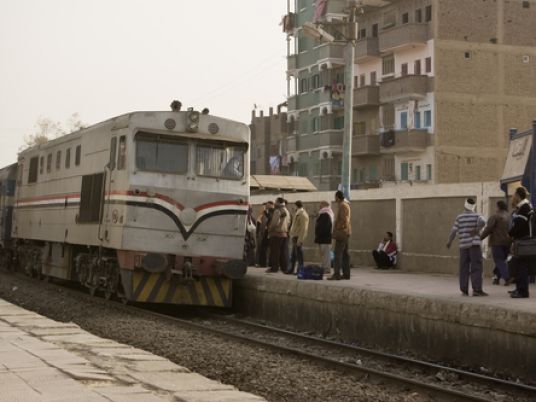 Egyptian Transportation, Minister Hesham Arafat, stated on Monday that the development operations on Egypt's railway systems will take four years at a cost of LE 45 billion ,adding that there are three ongoing projects to develop the railways.
The minister's statement came during a phone interview with the privately-run TV channel MBC Masr, through which he noted that the three projects currently being executed started in 2014.
"The first project to develop Egypt's railway system started in 2014 and targeted the 'Benha-Alexandria' line, the second project was launched in 2015 to upgrade the 'Asyut –Beni Suef' line, while the third which started in 2016 targeted 'Benha – Portsaid ' line," the minister said during the interview.
The minister added that the ongoing development projects to upgrade Egypt's railway systems are being financed through the International Bank, that required continued train activity during the development process.
The Transportation Minister's statements came after a deadly crash took place between two trains near Alexandria leading to the death of 41 people and the injury of over 100, according to a statement released by the Health Ministry on Monday.
Following the incident, the Transportation Minister held a press conference in which he declared his approval on the resignation of the head of Egypt's railways and hinted that the railway systems in Egypt will soon witness a radical change.
He further noted that the development plans of Egypt's railway systems will end in 2022, saying that the main infrastructure of Egypt's railways has faced massive problems since the Egyptian-Israeli war in 1967.