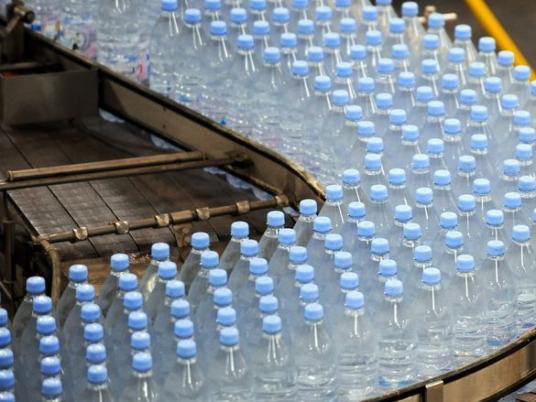 The Egyptian Competition Authority has begun a study to check if bottled water companies are planning to monopolize the market, according to a spokesperson for the authority.
Spokesperson Ibrahim Abdel Rahim said the authority would determine whether certain bottled water companies had agreed to increase prices after the government shut down several companies in June for violating safety standards.
Abdel Rahim told Al-Masry Al-Youm that each company would be fined LE300 million if such an agreement is proven to have existed.
He noted that the authority has not received any complaints about an increase in bottled water prices and that the study was a precautionary measure.
Abdel Rahim noted that the majority of complaints the authority has received from citizens and NGOs are related to the quality of the water, which is related to consumer protection and food monitoring, not under his authority.
The Health Ministry on Tuesday 12 June formally shut down seven bottled water companies after test results from random samples of groundwater wells used by the companies showed they contain water pollutants, including live protozoa. The companies shut down were Alpha, Hadir, Seway, Aqua Delta, Tiba, Aqua Mina and Aqua Soteir.
Edited translation from Al-Masry Al-Youm