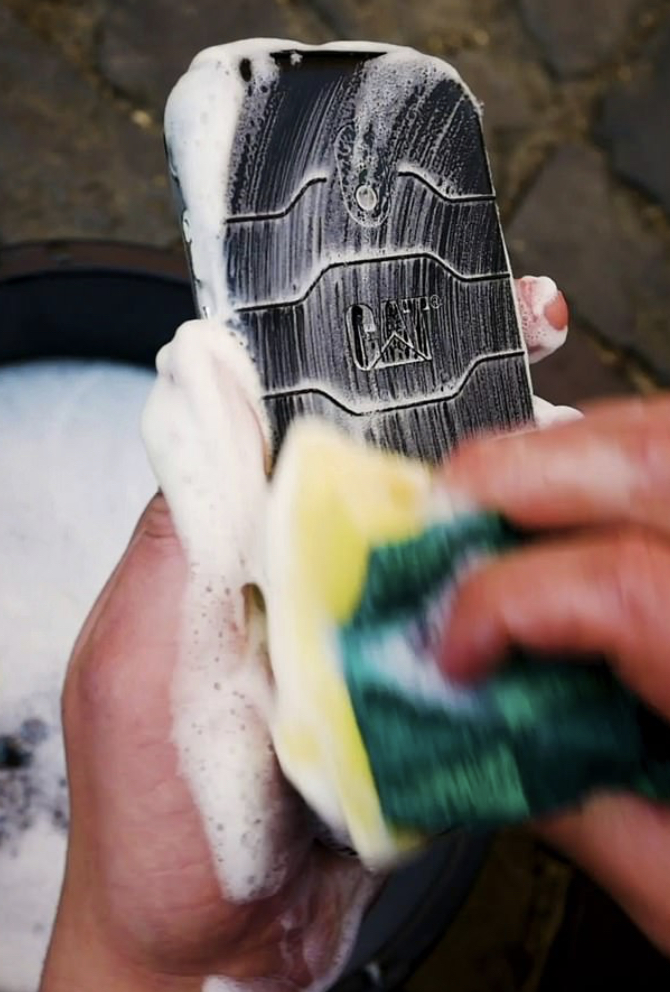 Aimed at stopping the spread of germs, mobile phone and electronics company Bullitt has unveiled the world's first anti-bacterial phone.
The phone will be marketed under the Caterpillar (CAT) company, which is better-known for its construction equipment and attire.
The Cat S42 reportedly limits the growth and spread of bacteria, thanks to the addition of silver ions during manufacturing, according to the British newspaper Daily Mail. 
Bullitt claims that the presence of silver ions can reduce the amount of bacteria on the phone's surface by 80 percent within 15 minutes, and 99.9 percent within 24 hours.
While the Cat S42 phone does not effectively neutralize bacteria or viruses, including the novel coronavirus, it does stop the spread and reproduction of pathogens.
The makers of the US$300 phone say the device is completely waterproof, and they recommend washing it regularly with soap, water, disinfectant, and even bleach to keep it clean.
Peter Cunningham, vice president of Bullitt Group, said that owning that phone is essential for those who work in healthcare or social services, as well as those who visit multiple sites for their jobs.
The Cat S42 will not be available for purchase until early 2021. 
Features of the phone include a 4200 mAh battery, water and dust resistance, a 5.5-inch touch screen that can be used with wet fingers or when wearing gloves, 3 GB of random access memory (RAM), and additional storage capacity with a memory card.
The phone also has a 13 mega pixel rear camera and a 5 mega pixel front camera, accepts two SIM cards, and comes with a two-year warranty.
Scientific studies have shown that cell phones contain shockingly high amounts of bacteria, with one study from the University of Arizona concluding that a phone has ten times more bacteria than a toilet seat.
Professor Peter Hall, from the University of Waterloo, advises that smartphones should be cleaned twice a day to prevent further microbial transmission.
Edited translation from Al-Masry Al-Youm