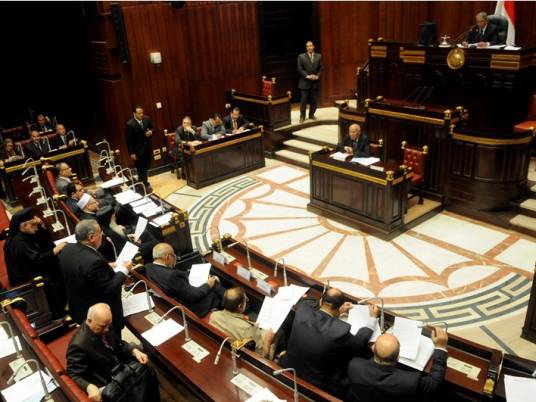 Mohamed Abul Ghar, member of the Committee of 50 amending the Constitution, said that the number of House of Representatives members will be at least 450 but could be raised to 600. "They will be banned from any business or investment activities for the entire five years [of their term]," he said.
Abul Ghar also said that the president will have the right to appoint five members to the house. "The Constitution puts no conditions as to how to choose the appointees," he said.
Committee member Mohamed Abdel Aziz explained that the number of MPs was increased as the Shura Council, which had 100 members, was dissolved.
"The system for the upcoming elections has not yet been determined," he said.
Committee member Osama Shawki said the Constitution grants 10 MPs the right to propose draft laws and compel the council to discuss them. "Only the government had that right before," he said.
The Committee met on Thursday to review the final wording of the remaining articles, including sections on local administration, the government, and the president of the republic.
Edited translation from Al-Masry Al-Youm