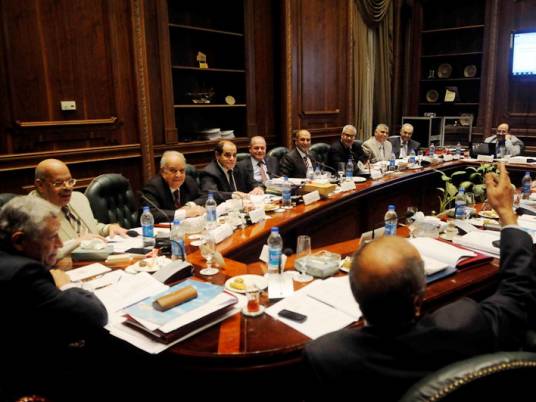 Mohamed Salmawy, spokesperson for the Committee of 50, announced the commencement of the second phase of the constitutional amendment procedure in which the committee would vote on the articles that the Drafting Committee had completed.
"The vote will be held in closed-door meetings and limited to the core members only," Salmawy said at a press conference on Monday. He added that committee chairman Amr Moussa agreed to involve the reserve members if necessary. "We will brief the public of the results in daily press conferences."
Salmawy denied that the committee asked for more time to complete its mission. "The deadline of 60 days ends 3 December," he said, adding that the Drafting Committee completed 190 of more than 200 articles.
He said there is no dispute between the committee and the judiciary. "The dispute is within the judicial bodies themselves," he explained. "But whatever conclusion they arrive to is not necessarily binding to us."
He commended the Constitutional Court's interpretation of Article 2 containing the phrase "Islamic law is the main source of legislation." He particularly commended their interpretation of the word "principles" in the article. "There is consensus between the church and the Al-Azhar on this interpretation," he said. "We were not informed of a different view by the Nour Party in this matter."
"The sub-committees have agreed on the majority of the articles," he said. "The rest will be discussed later today."
Salmawy praised the role that the reserve members played in enriching the debate on the articles.
He said that Alaa Abdel Hady was appointed by presidential decree to represent the Writers Union and replace Mohamed al-Makhzangy, who apologized for not being able to continue.
Edited translation from Al-Masry Al-Youm