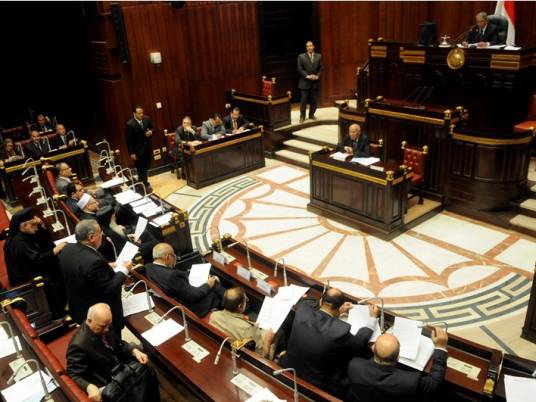 Salah Eddin Fawzy, professor of public law at the University of Mansoura and member of the 10-person committee of experts that amends the Constitution, said the inclusion of the word "civilian" in the preamble of the draft constitution allows the government to transcend the religious-military binary when defining itself.
He added that church representatives objected to the term and demanded a more accurate wording, as the expression "civilian rule" may raise a lot of controversy in interpretation.
Fawzy submitted a legal memorandum to the 50-member committee to clarify what was meant by "civilian government and rule" in the draft constitution.
The word government in constitutions has more than one meaning, as it sometimes refers to the council of ministers and its deputies, the ministers and their deputies or sometimes to state institutions running the state collectively, Fawzy explained in the memo.
In other times, it means the executive authority including the president and cabinet, he noted.
"The meaning of [civilian government] as a term means that the government should not be fully dominated by military generals, or [sheikhs]," he said in the memo.
Many figures feared that the world "civilian," which is often used in Arabic as a euphemism for "secular," could threaten the relgious identity of both Coptics and Muslims.
Edited translation from Al-Masry Al-Youm