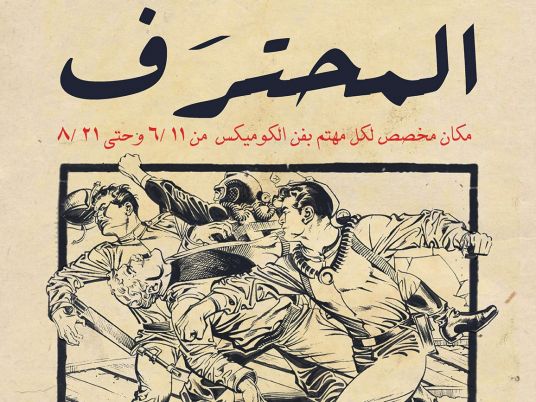 The non-governmental organization Mazg has announced the launch of a comic art program named al-Mohtaraf (The professional), targeting aspiring artists.
For two and a half months, participants will learn techniques on both writing and drawing comic art from a group of professional comic artists.
Al-Mohtaraf is not merely an educational program, but also an interactive venue offering each participant the opportunity to carry out his/her own project through a creative process.
Participation is not limited to professional artists whose works have already been published. Amateurs can also fill out an online application form from al-Mohtaraf's
Facebook
page. Participants will then be selected based on the jury's assessment.
The intensive program will run for 36 consecutive sessions on Fridays and Saturdays, starting on June 12.
The deadline for accepting applications for participation is June 8 at 4:00 pm.
Participation is free of charge.
Mazg is an independent cultural institution, established in 2013 in an effort to support new kinds of complementary arts.
Address: 10 Mahmoud Bassiouni St., Down Town.