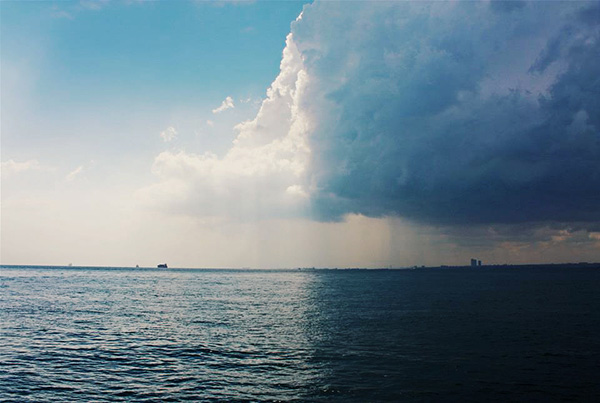 Weather temperatures are expected to continue to drop over the next 48 hours, Manar Ghanem, a member of the Media Center of the Egyptian Meteorological Authority, said.
However there will be a rise again at the beginning of next week.
Temperatures will gradually rise as a result of the weather air masses from desert areas.
The peak of the heat wave is expected in the middle of next week, she said.
The current drop in weather temperatures is normal, because this period of spring is known for sharp and rapid fluctuations in temperature, Ghanem said.
The decrease in temperatures on Thursday is caused by northern air masses coming from southern Europe through the Mediterranean Sea.
There is an extension of air depression that helps form low and medium clouds that block a large part of the sun's rays, Ghanem said, in televised statements, on Channel One, Thursday.
Active winds at speeds of 30 and 40 km per hour in most governorates are predicted, on Thursday, which increases the feeling of cold temperatures, she added.
Active winds are predicted as well on the Mediterranean and the Red seas, with a speed exceeding 70 km per hour, which leads to a severe disruption in maritime navigation, according to Ghanem.
Rain is expected in the coastal areas overlooking the Mediterranean Sea, not affecting daily activities.
Edited translation from Al-Masry Al-Youm