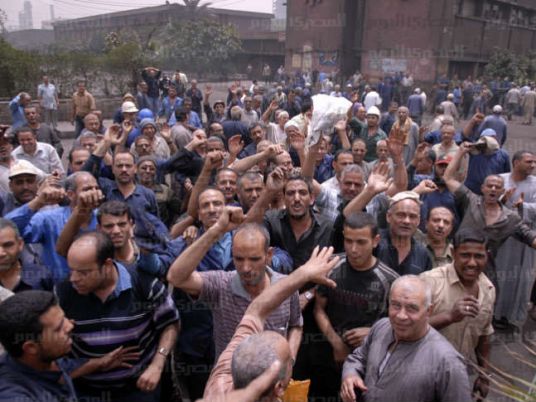 Workers at a major coke coal factory south of Cairo have suspended their sit-in after their demands were partially approved by removing the company's chairman.
Nearly 2,400 workers at El Nasr Co for Coke & Chemicals decided to stage a sit-in at their factory in Helwan, south of Cairo, demanding their CEO, Mohamed Moussa al-Tantawy to be removed and delayed bonuses be disbursed.
According to a statement by the Center for Trade Unions and Workers Services (CTUWS) posted on its Facebook page, the workers suspended their sit-in outside the manager's office on Thursday, with the besieged manager removed from his post and released safely through cheering rallies.
Tantawy had claimed that the company lacked liquidity to finance bonuses though he had approved a LE37 million transfer to disburse bonuses for their colleagues at the Egyptian Iron and Steel Company, CTUWS quoted workers as saying.