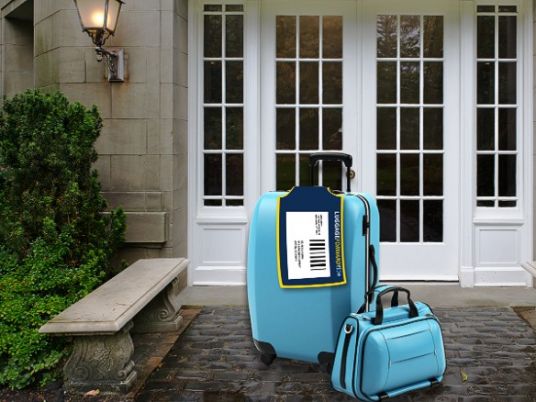 How much difference a year can make.
The last 12 months saw some major shifts in the travel and tourism industry, from quirky plane seat designs to a total upending of the decades-old loyalty program model.
We look at some of the biggest changes of 2015.
Revenue-based frequent flyer programs
For decades, frequent flyers were given rewards based on the number of miles they flew.
This year, United Airlines, Delta and American Airlines changed that, rewarding miles based on the dollar amount of a ticket.
It's a seismic shift that doles out rewards to the big spenders, rather than the frequent fliers.
"In 33 years of frequent flier programs, this is the year of the biggest changes ever," notes Randy Petersen, CEO of Frequent Flier Services.
It is a model that is starting to spread throughout the industry.
"We saw some of the first hints globally from international carriers," notes Jason Clampet, co-founder of Skift.com, which follows trends in the travel industry.
Earlier this year, British Airways tweaked its loyalty program to reduce the amount of miles an economy ticket can accrue. Cathay Pacific also moved to a more revenue-based model a few months ago.
"It is kind of a ripple effect going back and forth in both directions. We are also going to see more creative loyalty programs pop up," predicts Clampet.
Third-party fees
Earlier this year, Lufthansa angered the travel agent community by charging a fee of 16 euros (US$17) for bookings made outside of its website (basically, for anyone using a Global Distribution System, or GDS, to book).
GDS are the main computers for reservations, and airlines are charged fees for every booking process through a GDS.
Naturally, there is a financial incentive for the airline industry to discourage these types of bookings, though the move has supposedly provided backlash amongst travel bookers.
"It's not a huge amount of money, but it's a little bit more the concept," notes John Snyder, CEO of BCD Travel, a corporate travel management provider.
"Some of the customers in Germany are very unhappy with Lufthansa for making that move and we have customers that have booked away from Lufthansa," he adds.
When the fees were first announced, it was thought other airlines might follow suit. So far, Lufthansa is the only one to have added on the GDS fee.
New seat concepts
This year, Zodiac Aerospace, a premier supplier of aircraft equipment, came up with a new concept for the air cabin seat, one in which passengers face each other.
The HD-31, aka the knee-to-knee, may not seem like it gives much in the way of leg room, but according to Tommy Dean, Zodiac's head of Advanced Concepts, the design allows for greater efficiency and, ultimately, increased comfort.
"Airlines always come to us and ask to think outside the box, to challenge what's done traditionally. Today, everything face forward, everything's very conformist, but to really create more space, you have to start to redistribute people, actually change their orientation," he says.
Coming soon to an economy cabin near you?
Uber for business travelers
Over the last year, taxi-booking app Uber has set themselves up as a handy tool for corporations with their relatively new Uber for Business platform.
In addition to letting companies set up corporate accounts through which employees can expense rides, Uber lets companies set limits and monitor the rides so they can sort out which claims are genuine.
"You can have business rules, which means you can only take an Uber during this time or for these purposes," explains Emil Michael, Uber's senior vice president of business.
"(Companies) do want to know that the expenses are legitimate. What we provide is a beginning and end trip. You don't get that in a taxi receipt," he adds.
Airbnb for business travelers
Uber isn't the only company in the sharing economy succeeding in wooing business travelers. Airbnb is on a similar mission to tap into this lucrative market.
"(Companies) are like, oh, we can put five workers in a condo and we can save $3,000 on a meeting. They don't think twice about it. Airbnb is making it easier for them to make that decision," notes Clampet.