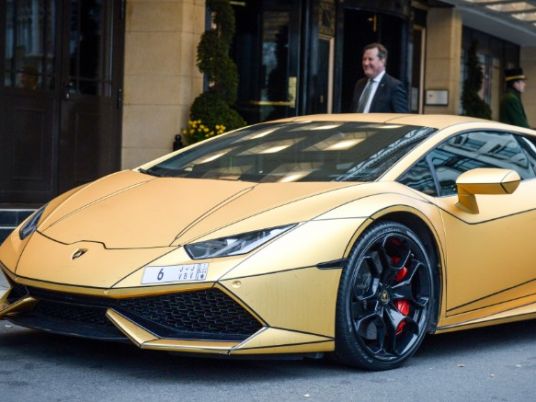 "London's streets are paved with gold," goes the old saying. And this week, the legend held true.
Among the city's red double-decker buses and black cabs, gleaming gold cars lined the roads — believed to be the personal fleet of a visiting young Saudi man.
The four luxury cars, each wrapped in gold vinyl, have an estimated total value of more than US$1.8 million.
Among them was a hefty six-wheel Mercedes, valued at £370,000 sterling ($534,000).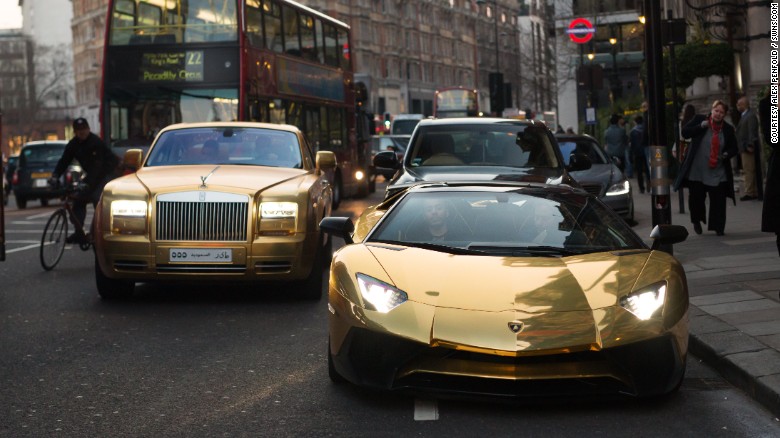 Four luxury gold cars have been seen driving across London this week, all believed to be owned by the same wealthy Saudi man. The cars have a total estimated value of over $1.8 million.
Also joining the flash fleet of supercars was a Lamborghini valued at around £350,000 ($506,000) and boasting a top speed of 349 kilometers per hour.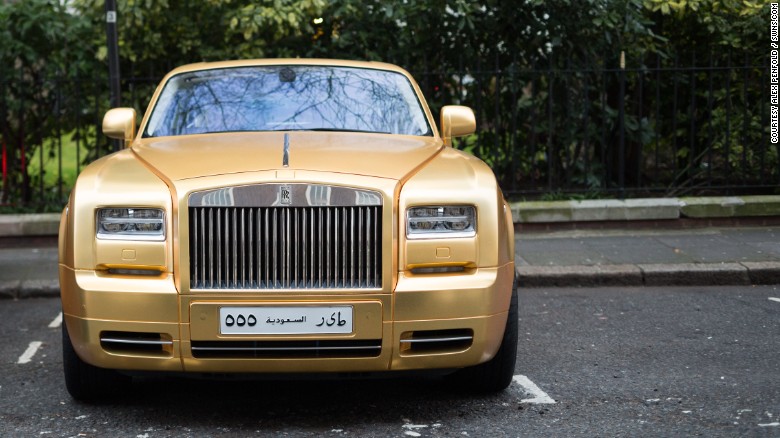 Among the flashy fleet is this Rolls-Royce Phantom Coupe, worth around £350,000 ($506,000).
Following a number of complaints from residents in the wealthy London borough of Kensington and Chelsea about the level of noise from supercar engines, the local council has now banned motorists from revving their engines, racing, and performing stunts.
Drivers breaching the order could face fines of up to £1,000.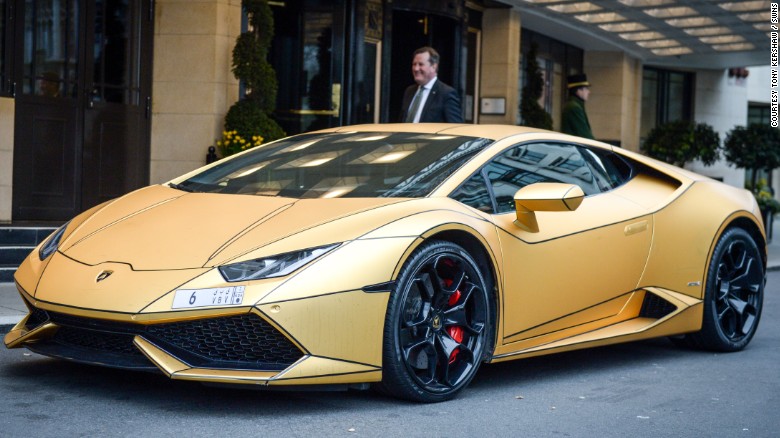 A Lamborghini pictured outside the Dorchester Hotel, London.
Though judging by the deep pockets of supercar owners, that might not be too much of a deterrent.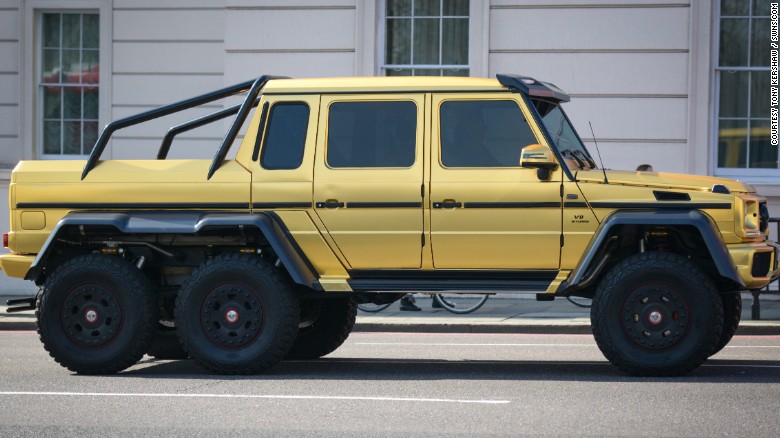 This hefty six-wheel Mercedes is valued at £370,000 ($534,000).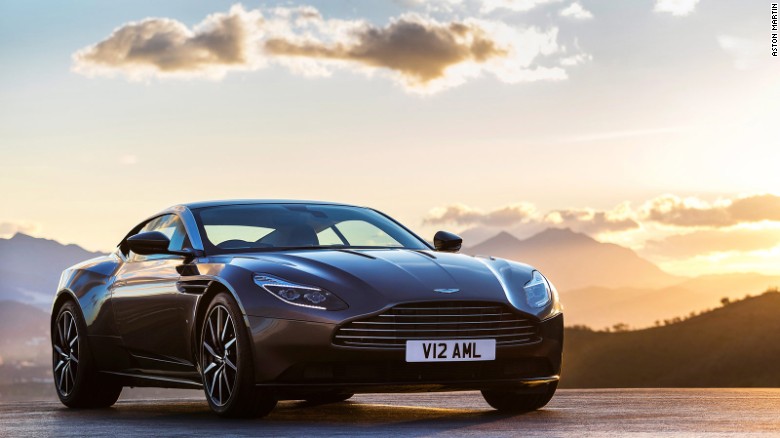 Aston Martin's latest creation, the DB11, has been called "the most important car in the firm's 103-year existence" by Andy Palmer, the company' chief executive. Launched at the Geneva Motor Show in Switzerland, the four-seat sports GT costs a cool £155,000 ($217,000).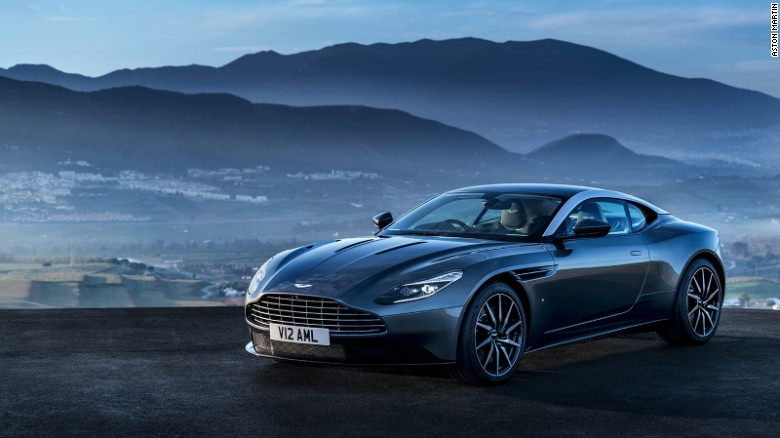 The brutally powerful V12 petrol engine sits underneath the sweptback bonnet and behind the Aston's trademark radiator grille.