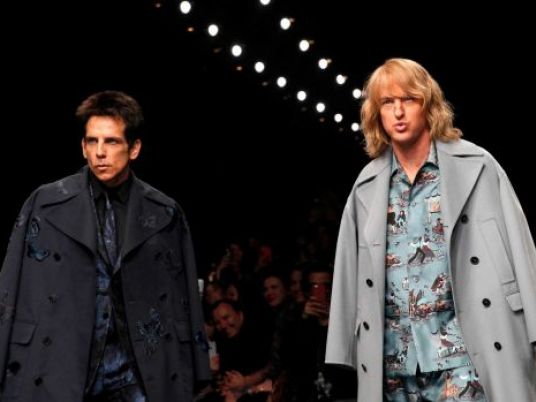 New York's debut fashion week for menswear wrapped up on Thursday after four days of catwalk shows and presentations of designers' offerings for next spring.
Ralph Lauren was among the last to present his Polo line for spring/summer 2016, showcasing a mix of suits and casual wear.
Posing at the American fashion house's Manhattan showroom, models wore clean-cut tan, grey and navy suits matched with loafers, with double-breasted cuts on office as well as evening jackets.
For a more casual look, there were smart tweed and sports jackets, hoodies and ties, as well as a three-piece denim suit.
Inspired by the Sierra Nevada Mountains, the designer also presented a more rugged look for the weekend with faded blue jeans, shirts and jackets.
There were dabs of color in a bright red waterproof jacket, and among sportswear made up of camouflage jackets and trousers accessorized with orange belts and shoelaces.
Others showcasing their creations on Thursday included John Varvatos who presented a rock-inspired look of slim striped suits, neck scarves and boots. The show was Varvatos' first in New York in eight years, having previously presented in Milan.
Fashion Week: Men's, launched by the Council of Fashion Designers of America, was the first of its kind in New York, unlike other fashion capitals Paris, Milan and London which host their separate catwalk shows dedicated to men's clothing.
Menswear has usually been mixed in with womenswear shows in the twice-a-year New York Fashion Week.
According to trend and sales tracking company NPD Group, U.S. men's apparel sales totaled $62.7 billion in the year ending in May.