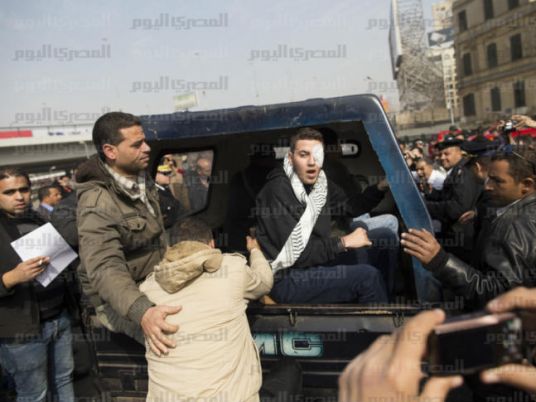 Clashes erupted on Sunday between the police and dozens of residents in the vicinity of the Rod al-Farag Police Station following the death of a suspect in custody.
According to residents, Sayyed Ahmed was arrested on Saturday along with his brother and nephew for drug dealing. The residents were surprised when he succumbed to his injuries the next morning.
Ahmed's mother said she went to visit him on Sunday morning only to find him covered in bruises and in bad condition. She said he spoke of being tortured by policemen inside the police station.
Residents gathered outside with the intention of breaking into the police station, authorities say. The police attempted to disperse them by using teargas canisters and cordoning off the street where the police station is located.
The prosecution has ordered an autopsy of the body in order to identify the cause of death. Police officers from Rod al-Farag were summoned and questioned over the incident. The family of the victim has accused policeman Murad Kamal of killing their son.
Edited translation from Al-Masry Al-Youm