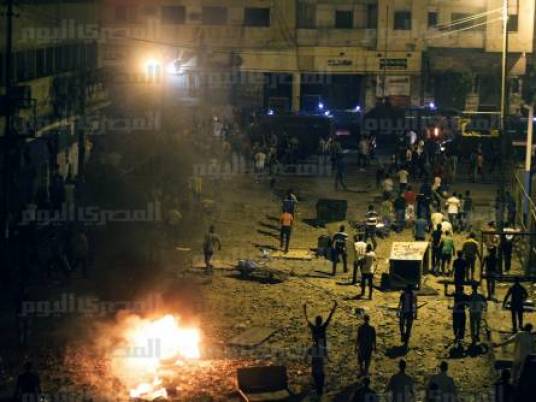 Fierce clashes erupted on Wednesday between supporters and opponents of ousted President Mohamed Morsy on al-Mohafza Street in Shebin al-Kom. The protesters were armed with sticks, bird shot, stones, and molotov cocktails.
A pro-Morsy march was staged in front of al-Abbassy mosque after prayers and headed to the governorate's office. Opponents responded by chanting their own slogans.
Clashes ensued and the police and armed forces moved in to secure the area.
Edited translation from MENA