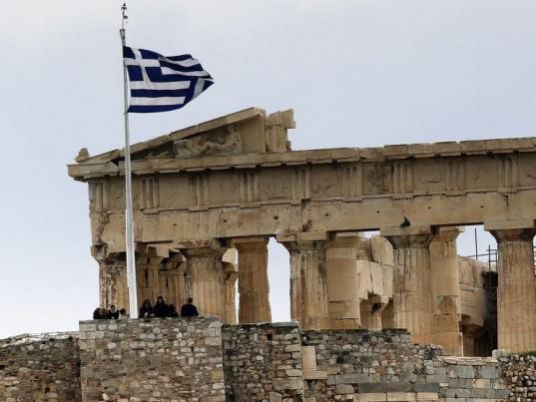 Black-clad protesters and riot police fought pitched battles in Athens on Sunday on the seventh anniversary of a teenager's killing by police.
The shooting of 15-year-old Alexandros Grigoropoulos in 2008, a year before Greece's economic crisis began, had led to the country's worst riots in decades. The annual march draws thousands of anti-establishment and anti-austerity protesters.
Sunday's violence erupted at the end of a peaceful march through Athens. Demonstrators threw scores of petrol bombs, bricks and broken marble at police in riot gear who responded with tear gas and stun grenades.
Small fires burned in the streets and garbage containers were set alight. Smoke billowed over the neighborhood of Exarchia, the site of the shooting, where hundreds more converged on a square, uprooting benches and smashing pavements.
Some 6,000 police officers were deployed in Athens and a helicopter clattered overhead for most of the day. At least 18 people were detained, a police source said.
At a shrine at the spot where Grigoropoulos was shot dead, mourners left roses and notes. "Never forget," one note read. Nearby, hung between two buildings, a banner proclaimed: "Our fury will not end. Cops, pigs, murderers."