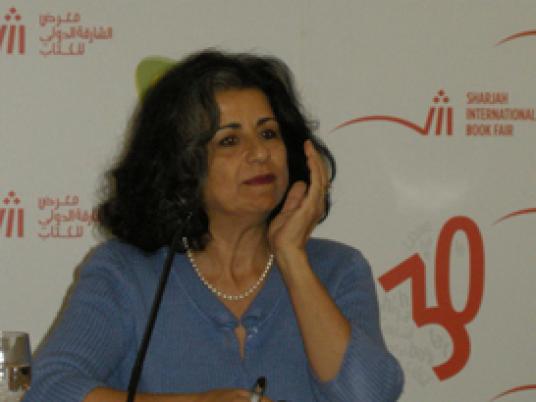 In his documentary "The City of The Dead," director Sérgio Tréfaut moves out of his comfort zone in Portugal and sets up to explore the meaning of home in one of Cairo's most unique areas.
"This place has a special magnetism. I couldn't live anywhere else," explains the film's invisible narrator, a resident of the city's largest cemetery.
Tréfaut's lingering camera conveys brilliantly the neighborhood's je-ne-sais-quoi. He catches the peaceful and quiet atmosphere akin to Upper Egyptian villages, and presents friendly people with strong values based on family and religion.
He shows the striking normalcy of living surrounded by death.
Death can be practical: a woman is happy that she pays only LE70 for her one-room tomb. It could be more expensive, she says while cooking dinner, but her tomb's owner likes her, so she pays less rent.
Death can be mundane: a boy tells the scary tale of a wolf that once dug up a newly-buried corpse and ate it. The family came back the next day to pray, and was dismayed by what had happened.
"What did they do?" asks the cameraman. "They cried. What else could they do?" the boy answers.
And death can be ubiquitous: "We are sitting on the bone house," says one of two women to the camera. "They are all dead. Everyone has his day," says the other.
Tréfaut spent a long time with his subjects and he's not afraid to interact with them from behind the lens. He favors images over facts and his movie is meant more like an open window through which to observe a fascinating world, rather than activism about living conditions.
In truth, there are only two hard facts put on the table: fellaheen moved to the cemetery en masse in the 1960s, and the current population hovers around one million. Even the Egyptian name for the place, Al-Arafa, is omitted.
"The City of The Dead" is a departure film for Tréfaut, whose work had so far been about understanding his own surroundings. "Outros País" ("Another Country," 1999) looked into the 1974 Portuguese revolution, and "Fleurette" (2002) covered his family history from 1940s France to 1974 Portugal. "Lisboetas" (2004), his most recent documentary before "The City of The Dead," captured the life of immigrants in Lisbon.
At the outset of the project, Tréfaut says he knew that he would not be able to just "get to a place like this and want to shoot" without first knowing the neighborhood intimately. He came to Cairo eight times between 2004 and 2009, and took Arabic classes to engage with the film's characters. On his fourth trip, he was adopted by a family of undertakers.
This strategy allowed him to make contact with individuals and go deeper into their stories.
Like the grandmother who is struggling to raise her grandchildren alone. She longs for her lost husband and son, both of whom are buried in the "city," but not in her house.
She unlocks their currently unoccupied tomb, and gives a hint as to why the dead need the living. "I was really happy when someone was living here," she says about the burial house. She regularly cleans the room and puts on the Quran for her loved ones, because "dead people hear and know," she says.
In a place where life and death cohabit, Islam takes on a special dimension, and Tréfaut draws on religion to hold the film together. He barely uses music, relying instead on muezzin's voices pacing the movie according to the speed of life in the City of the Dead.
Islam sets the mood from the first to the last shots. "We should get wisdom from the place we live," as one woman puts it.
The movie opens on a rooftop terrace overlooking the cemetery, where a little girl repeats Quranic verses after her grandfather. They are brought back only at the end, but it's a blind Quran singer who puts a conclusion to this privileged observation of their lives.
Tréfaut's focusing on individuals reminds his viewers that home is less about a place, but more about people. Life in the City of the Dead is normal despite the incongruous surroundings, and more importantly, no one is a victim, nor is anybody a hero.
It's a place where little girls dream of marrying doctors while wearing strapless gowns, and where foul-mouthed boys run after each other and fight playfully. It's a place where people find love and happiness, and where neighbors disagree loudly on how things should be.
Released in 2009, "The City of The Dead" won the Grand Prix at the Madrid International Film Festival in 2010.
It premiered in Cairo this week at the Italian Cultural Institute in Zamalek.