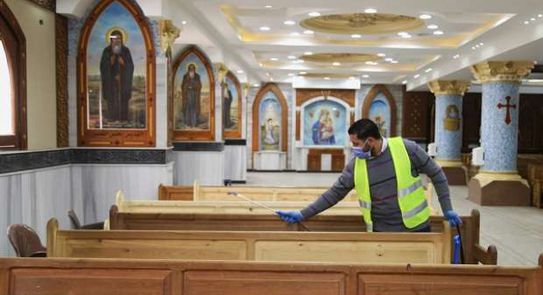 Churches across Egypt announced Saturday that mass and other activities will return following a noticeable decline in coronavirus infections.
Church goers will continue to participate in mass and evening prayers  at an attendance of 25 percent of the church space, and a maximum of one person in each bench.
The Bishop of Mallawi, Ansanna, and Ashmounin Anba Demetrius said that churches will run ecclesiastical education classes and deacon schools during summer vacation.
The bishop and head of the monastery of Anba Antonios in the Red Sea Anba Justus said that the monastery will reopen for visit starting June 15 immediately after the prayer of the rosary, without allowing overnight stays or retreats for guest monks, priests, and monk families.
Justus added that visitors must continue to adhere to precautions by wearing masks and social distancing.