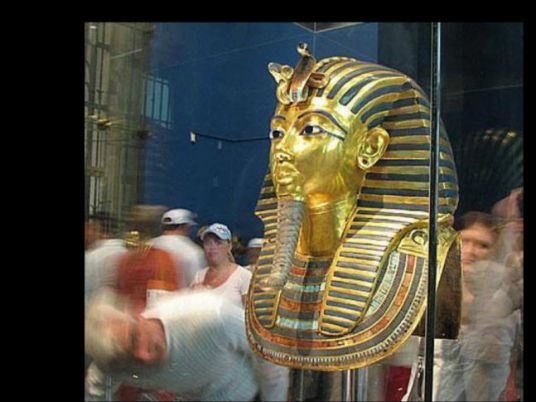 The London auction hall Christie's will hold an auction on Thursday to sell 32 Egyptian artifacts in defiance of moves by the Egyptian government and the international community that called on the hall management to stop the sale, Al-Watan news website reported.
The Ministry of Antiquities requested the recovery of these pieces in accordance with Egyptian law and relevant international conventions.
The Egyptian Public Prosecution has formally requested that British prosecutors stop the sale and confiscate these pieces to prepare them for their return to Egypt.
The British Association for the Preservation of Antiquities plans to organize a protest on Thursday in which dozens of Egyptians and British lovers of antiquities will take part. The protest will take place at Christie's auction hall at 6:30 pm London time to call on the hall to stop the sale of the head of King Tutankhamun and 31 other Egyptian artifacts.
"Our aim for the rally is to send a message to the world and wake it up, because our artifacts are being sold without property documents, and to call for the amendment of UNESCO's laws that allow trafficking in Egyptian antiquities transferred outside [Egypt] before the [Egyptian law protecting antiquities] was passed," said Heba Aziz, head of the association.
"We have sent an official letter to the British authorities represented by its ambassador to Egypt to demand the cancellation of the auction and the restoration of the Egyptian artifacts," she said.
Among the artifacts put on auction is the head of the statue of Tutankhamun, which is a unique piece more than 3,000 years old that was smuggled from Karnak Temple in Luxor, she added.
Aziz mentioned that participants in the rally would raise several banners calling on UNESCO to stop the sale of smuggled artifacts.
Immediately following the announcement of the sale of the artifacts, the Ministries of Antiquities and Foreign Affairs addressed Christie's auction hall in London, UNESCO, and the British Foreign Office to stop the auction and requested documents of ownership for the pieces.
Edited translation from Al-Masry Al-Youm