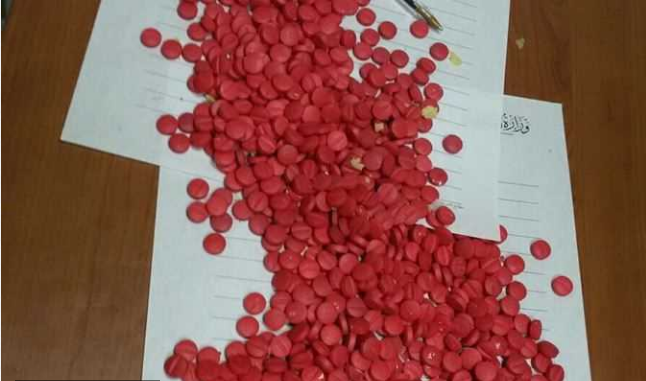 "10 PM" talk show on Dream TV channel by host Wael al-Ebrashy, presented on Tuesday evening a report on the circulation of the Tramadol drug, made in China, on the Egyptian market and its side effects on addicts.
A former Tramadol addict said in the report that he used to take four Chinese Tramadol pills daily to gain energy. Another one said that he turned from an addict to a trader of Tramadol, after he failed at the beginning to afford for its price.
The report referred to the testimonies of drug addicts who started their addiction by taking only one pill a day until they had to take one a half strips of the drug a day. One of them said that he had been poisoned three times by Chinese Tramadol and suffered from its side effects including cramps and colic.
A trader who used to deceive clients said: "I used to sell the Chinese pill, which is priced at less than LE5, as an original [pill] at LE25 and sometimes at LE50 depending on the [severity] of the case of the buyer. The more I feel that they needed it, the higher I priced the pill".
Professor of Neurosurgery at Qasr al-Aini Hospital Ahmed Salah warned of the risks and side effects of the Chinese Tramadol including cramps caused by the increased activity of brain electricity, decreased respiratory rate, heartbeat disorder, muscular and neurological tensions, and inability to perform complex tasks such as driving .
In case the addict fails to take the dosage, they suffer from a total collapse in the functions of the body, Salah added.
Edited translation from Al-Masry Al-Youm