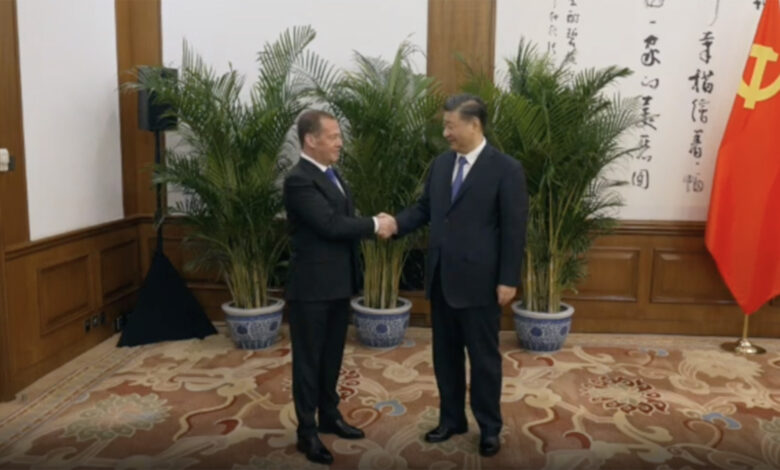 Chinese leader Xi Jinping met with former Russian president Dmitry Medvedev on Wednesday in Beijing, where they "discussed international issues, including of course the conflict in Ukraine," Russian state-run news agency TASS reported.
In a video posted to his Telegram account showing the meeting, Medvedev could be seen talking about the industrial and economic "cooperation" between China and Russia, while Xi spoke about "deepening relations" between the two countries.
Xi also reiterated his message that he hoped all parties in the Ukraine crisis could resolve security concerns through political means, according to Chinese state-run news agency Xinhua, which added that Medvedev had come to China at the invitation of the ruling Communist Party.
Some context: China is among a handful of countries that have repeatedly abstained from votes condemning Russia's invasion of Ukraine at the United Nations. Beijing has refused to label the military aggression as an "invasion" or "war," and has amplified Russian propaganda blaming the conflict on NATO and the United States, while decrying sanctions and stepping up economic assistance to its neighbor.