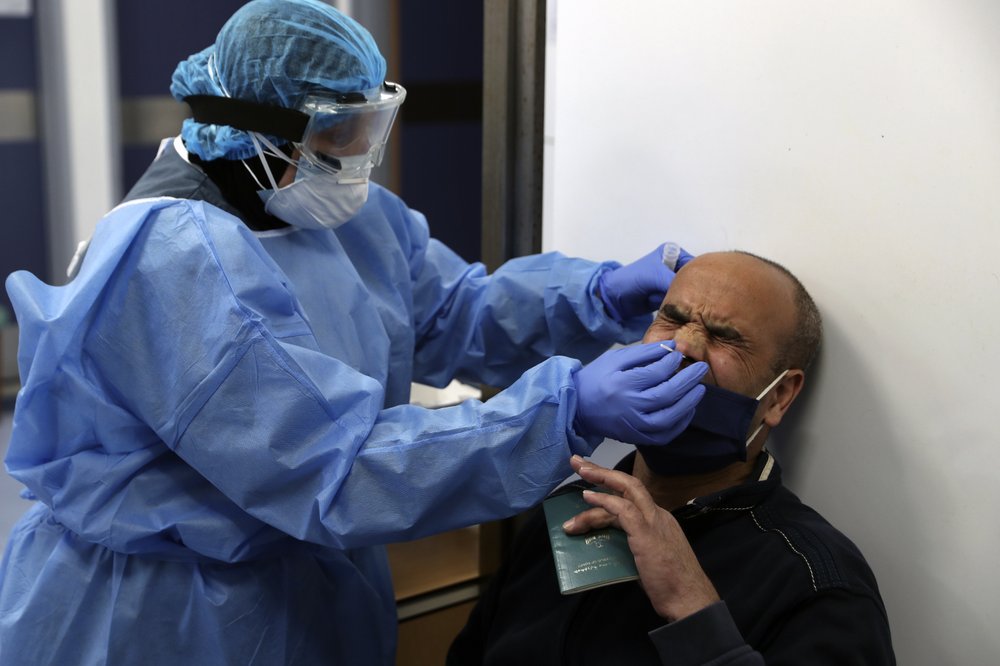 The Chinese Genex Pharmaceutical company on Thursday inked a cooperation protocol with two of the world's largest manufacturers of vaccines, serums, and medicines, granting them the license to produce a new coronavirus test.
Co-Founder and executive manager of Genex Upcoming Markets, Nibal Dahba, said that the company will be the sole agent of producing the new test in the Middle East.
Dahba stated that the test, which is already in use in many European countries, has a 99 percent accuracy rate in detecting the virus.
The swab, manufactured in Switzerland, received approval in EU countries including Switzerland, France, Russia, and Germany and has been named as the fastest and most accurate way to detect coronavirus.
Dahba stressed that Genex intends to increase its production capacity in the Middle East and make Egypt a regional center for manufacturing drugs.
Egypt has long been eyed as a regional hub for business and energy, due to its strategic central location and consistently improving infrastructure.
The Petroleum Ministry's integrated strategy to develop Egypt's natural gas resources has resulted in the highest rates of natural gas production in Egypt's history and self-sufficiency in gas, Petroleum Minister Tarek al-Molla announced in September.
He added that international companies are now eager to assert and expand their presence in the country thanks to the current stability Egypt is enjoying.
Work is underway on a developmental project to transform Egypt into a regional center for gas and oil trade.
Egypt has also been identified by medical and pharmaceutical companies as an ideal candidate for manufacturing and distributing drugs.
In October, Jared Malsin, the Cairo-based Middle East correspondent for the Wall Street Journal, called the country an attractive launch pad for Russian, Chinese and Western vaccine makers.